Making a Gettysburg education possible for students who would not be able to attend without financial help has long been one of the College's highest priorities.
By attracting and supporting outstanding students regardless of their financial circumstances, Gettysburg has firmly established its reputation as a highly selective liberal arts and sciences institution.
Will you partner with us to ensure that talented students of all economic backgrounds will continue to make Gettysburg their home? A visionary group of donors has provided a $2.5 million pool of funds that will match commitments of at least $50,000 and up to $500,000 to establish a new endowed scholarship or add to existing scholarship funds. The Challenge is the first step in the College's plan to raise significant financial aid resources.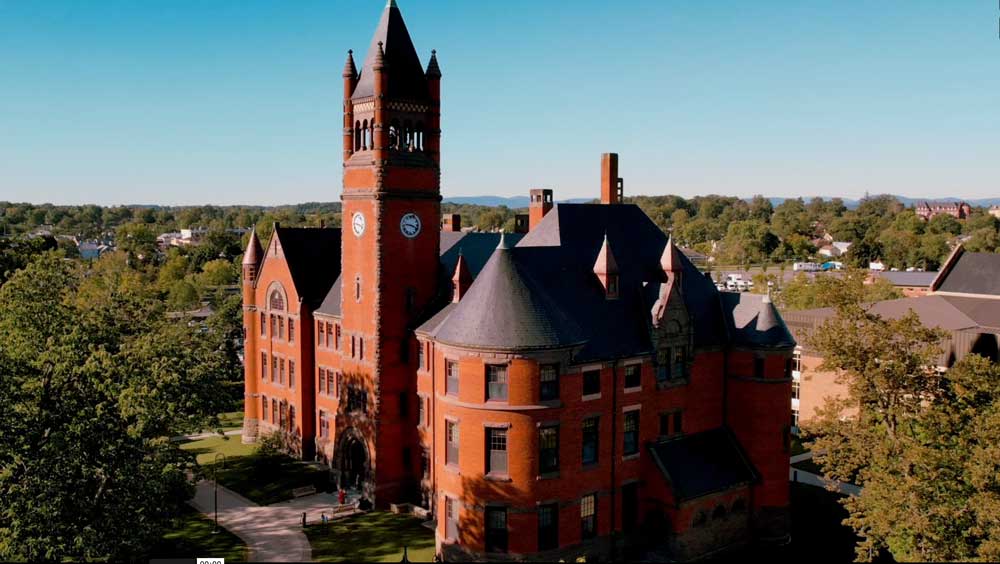 Endowed scholarships support Gettysburg students in perpetuity and grow over time. They help ensure that a Gettysburg education is accessible to all students who have the capacity and drive to thrive on our campus—motivated and talented students who will become the scientists, entrepreneurs, diplomats, policy makers, and leaders of tomorrow.
For Gettysburgians like Julius Redd '07, Sara Harenchar Levinson '09, Kevin Benavente '20, and so many others, endowed scholarships set a course for lives of consequence. Consider the impact your gift will have on future Gettysburgians.
Julius Redd '07
Louis R. Mizell and Clare S. Mizell Scholarship, Dr. Daniel F. Garland (1888) Scholarship, Edgar L. Hildebrand Scholarship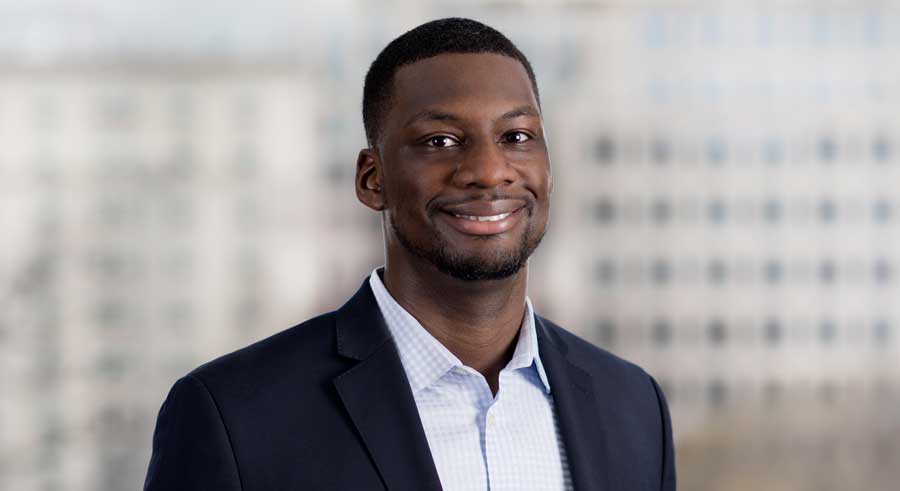 "The scholarship support I received was instrumental in providing me with a professional foundation. I relied on my Gettysburg education to propel me into law school and ultimately, a career at one of the country's most premier environmental law firms."
Thanks to endowed scholarships, Gettysburg College counts among its alumni one of the country's top young attorneys. A partner in the environmental law firm Beveridge & Diamond, Redd represents clients in civil litigation and administrative regulatory proceedings, and he also leads the firm's pro bono work to secure clemency for low-level, non-violent federal inmates. He was named by the National Bar Association as one of the 2016 recipients of "40 Under 40 Nation's Best Advocates."
Redd is also active in his civic life. He helped found the Men of Color Project, an organization designed to build leadership and encourage community service among men of color in the legal profession. Redd mentors middle and high school students in Montgomery County, MD, and he serves on Gettysburg College's President's Advisory Circle.
Redd, who majored in political science and minored in religious studies, credits his liberal arts education, experience playing Bullets basketball, and lifelong relationships with friends and professors as critical components of his success. A member of Phil Delta Theta, Redd was also a leader of the college chapter of the NAACP and a participant in student government.
Sara Harenchar Levinson '09
The Klette Scholarship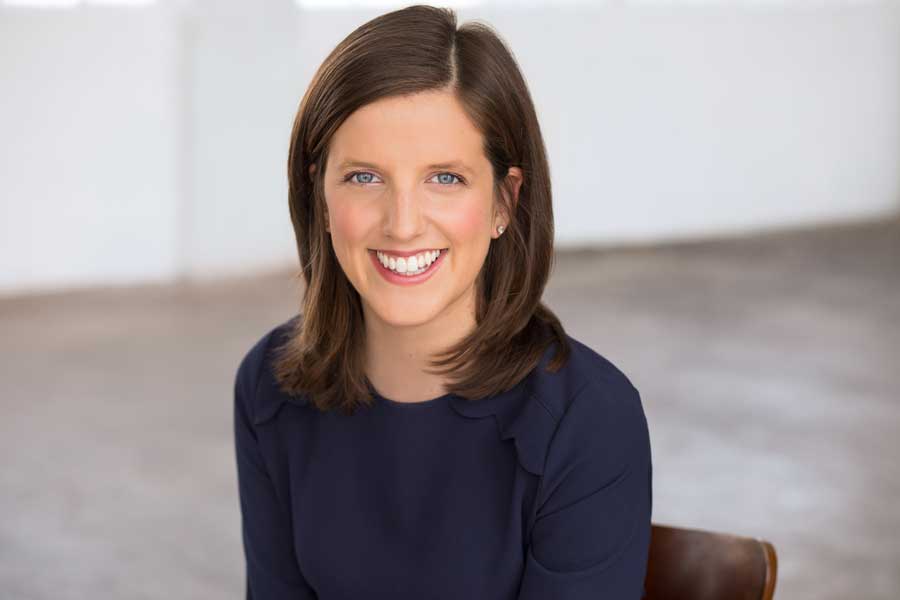 "The scholarship support I received to attend Gettysburg College is what made my four-year experience possible. I knew the Gettysburg community was making an investment in me before they really knew me. I took that investment seriously."
Cherishing the financial aid and subsequent opportunities she received at Gettysburg with the help of an endowed scholarship, Levinson, who studied English literature, was active both inside and outside of the classroom—volunteering with the Center for Public Service, participating in Sunderman Conservatory of Music groups, and holding two departmental jobs.
After earning a master's degree from Carnegie Mellon University and a brief stint in media, Levinson fell in love with sales. Her career journey began at IBM and further developed at a startup, where she built a territory of Fortune 500 customers. She later worked for LivePerson, and recently she made the jump to Prometric, a leading provider of technology-enabled testing and assessment solutions, where she now serves as Vice President of Business Development.
Levinson credits her professional success to her Gettysburg education and endowed scholarship. "Studying the liberal arts at Gettysburg prepared me to think about problems from all angles, build a strong argument, and ask why. These are valuable tools to have in the sales profession," she said. This lasting gratitude has sparked her commitment to give back to the College and to serve on the Alumni Board of Directors.
Kevin Benavente '20
Clayton and Adele Dovey Scholarship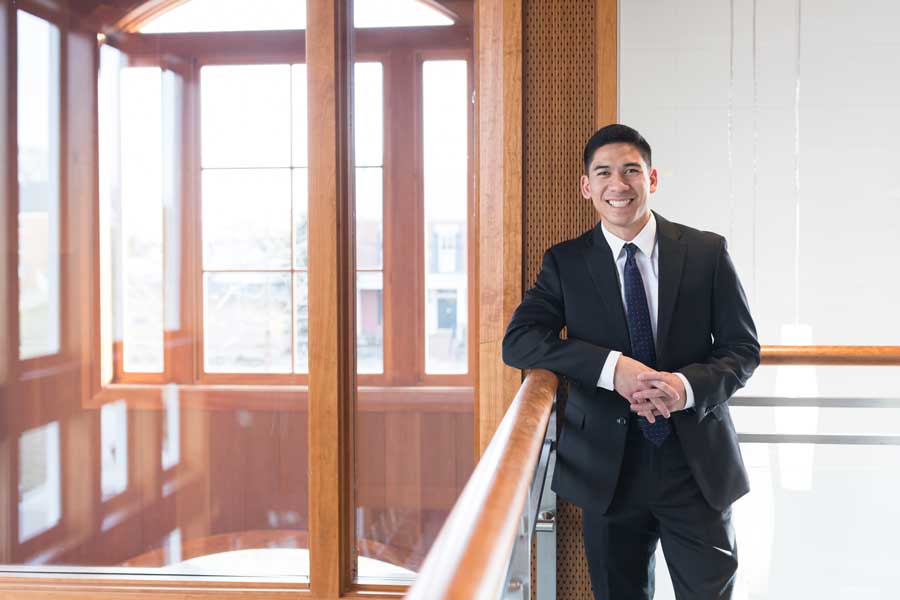 "The scholarship package I received from Gettysburg allowed me to travel across the country and have an invaluable college experience. I'm truly grateful for the lasting relationships I made during my time on campus."
A native of California, Benavente achieved his goal of attending an outstanding liberal arts college on the East Coast thanks to the financial support provided by an endowed scholarship. In addition to the tuition assistance he received, the College's academic and athletic opportunities and its strong sense of community stood out to Benavente, and ultimately led him to choose Gettysburg.
At Gettysburg, Benavente double-majored in math and mathematical economics, played on the Bullets football team, and served as a peer learning assistant and campus tour guide. Not surprisingly, he built a strong network of friends, faculty, and alumni. He learned of the opportunity at T. Rowe Price Investment from an alum who had been hired the previous year, and economics faculty member Drew Murphy '84, P'20 served as a reference and prepared him for the interview process.
"Being offered and accepting the job at T. Rowe Price is truly a culmination of my journey that began at Gettysburg College—all my hard work, time I invested in my education, and the connections I formed," Benavente said. "I feel such a deep sense of gratitude toward Gettysburg and toward the donors who made my education here possible."
The impact of your gift is infinite.
More information
For more information about how you can contribute to this $5 million campaign, please contact Kathleen Regentin, Assistant Vice President for College Advancement.
kregenti@gettysburg.edu (717) 337-6594
---