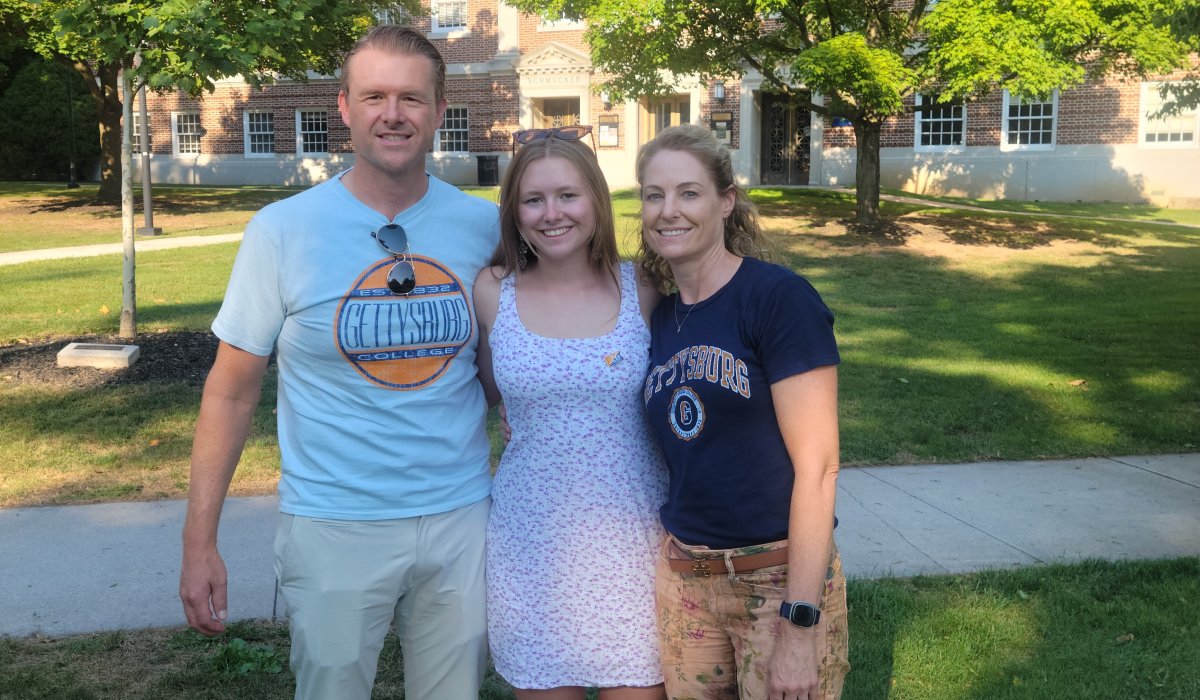 Recently, an 80-year Harvard Study of Adult Development made headlines by revealing that "close relationships, more than money or fame, are what keep people happy throughout their lives." As parents of a high school senior, we sought a college prioritizing relationships. After attending Get Acquainted Day last spring, we witnessed the meaningful relationships that developed at Gettysburg as we participated in a question-and-answer session between two current Gettysburg College students and President Bob Iuliano. Later in the day, we learned about more relationship-building opportunities at Gettysburg through the Eisenhower Institute, the Garthwait Leadership Center, and the Center for Public Service. We observed relationships formed through residential living.
Coming from a small private high school in California, our daughter Julia Minor '26 was used to small class sizes, personal interaction with her teachers, and engaging with her peers and the local community. We knew it would be important for Julia to attend a college where she could contribute, know, and be known by her peers and professors, and have an opportunity to impact the community positively.
During Get Acquainted Day, it quickly became apparent that Gettysburg was such a place. When President Iuliano and two students, Sydney Quan '22 and Giancarlo Castillo '22, took the stage for a question-and-answer session, we immediately realized the unique relationship between faculty and students at Gettysburg College. Quan and Castillo spoke about the relationships they built at Gettysburg with other students and faculty and the alumni networking opportunities they benefited from in securing jobs after graduation. But what impressed us the most was how Quan and Castillo communicated clearly and confidently before a large audience. They were professional, bright, articulate, reflective, and service-minded. These are all highly sought-after skills by today's employers and, in our experience, are not easy to find these days.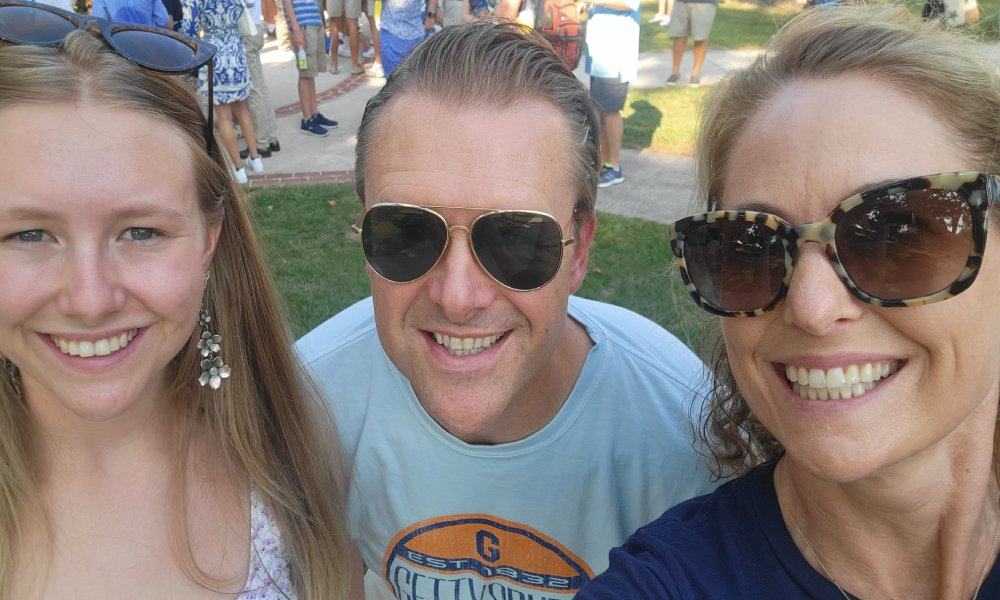 One of the most outstanding opportunities at Gettysburg College for connecting students to the community, nation, and world is the Eisenhower Institute, which provides public policy experiential learning programs, fellowships, and scholarships. As a first-year student, Julia attended a series taught by Susan Eisenhower on the Foundations of Strategy and Leadership in today's world.
Another distinctive offering of Gettysburg College is the Garthwait Leadership Center. Through this program, Julia meets with a leadership coach, a Gettysburg professor, an administrator, staff, or an alum for leadership mentoring. After meeting with her leadership coach, she called to tell us how amazed she was with his insight into her natural leadership style, saying, "I can't believe how well he knows me." Her coach has helped her see the role of a leader from a different perspective, resulting in profound personal reflection and growth. Again, it's another example of a relationship fostered at Gettysburg with long-term impact.
Julia recently became involved with the Center for Public Service to connect with the local community. She applied to serve as a program coordinator, organizing volunteers and partnering with local nonprofit organizations to bring about social justice. Program coordinators will benefit from the support of the Center for Public Service in training and collaborating with a local nonprofit.
Given that Julia was coming from California to Gettysburg and living away from home for the first time, it was important that she attend a school that provided resources to help her transition to living on a college campus. Again, we were impressed with the programs Gettysburg offered: First-Year Orientation, the Center for Student Success, and First-Year Seminars, all of which have helped Julia build relationships and make Gettysburg her home.
Two months into Julia's first semester, she called to tell us she had made the right decision to attend Gettysburg College. We asked what made it the right choice, and she said, "I love the people here." Julia added that she enjoyed her classes, the beautiful campus, and the activities and clubs, but what she valued most were the friendships she made. This statement is more than we could hope for as parents, knowing these relationships lead to a happy, healthy, fulfilling, and meaningful life. Her journey the rest of the way through Gettysburg will have ups and downs, victories and defeats, but we are grateful that the college path she chose is one filled with great people to help her along the way.
Dylan and Caroline Minor P'26 of Santa Barbara, California, are members of the Parents Leadership Council.
By Dylan and Caroline Minor P'26
Photos Courtesy of Dylan and Caroline Minor P'26
Posted: 03/28/23