In order to schedule an initial appointment with Counseling and Wellness Services you have three options:

Email:counseling@gettysburg.edu with the subject line: "Appointment Request"
Call: 717-337-6960
In-Person: Office Hours for scheduling are 9:00am - 5:00 pm daily when classes are in session

If you need immediate assistance, please call Campus Safety at 717-337-6911
Welcome to the Counseling and Wellness Center at Gettysburg College.
Our Counseling and Wellness Center offers a wide variety of supportive services that focus on students' emotional growth and well-being throughout their college years. Students may take advantage of support services in order to meet their personal wellness goals in addition to participating in our campus wide outreach and wellness programs. Our focus is on helping students to develop deeper self-awareness and to acquire the necessary skills and resources to thrive during their college years and beyond.
We provide students who are encountering personal challenges or mental health concerns with the opportunity to work with a staff clinician in a safe, supportive environment. Our clinicians are licensed mental health professionals who bring a unique understanding and appreciation for the developmental needs and unique challenges of college students. All of our counseling services are free and strictly confidential.
For Emergencies:

Contact the Counseling and Wellness Center:


Walk in Hours: 9:00am - 4.00pm M-F when classes are in session
Call Counseling and Wellness Services at 717-337-6960




Emergencies After Business Hours and on Weekends:

Call Campus Safety at 717-337-6911 and ask the operator to contact the On Call Counselor
Call Wellspan at 717-851-5320
Call 911 or go to the nearest emergency room.



Looking for a counselor?

Try searching gettysburg.thrivingcampus.com

Student Patient Portal

Log in to the student patient portal here.

Counseling Services offered

Individual and group counseling
Consultations & assessments
Crisis management
Medication management (limited to one year of service)
Resource referrals
Support for students seeking resources to help a friend
Wellness educational programs

Peer Educators PEEPS

Peers Educating and Encouraging Peers to Succeed (PEEPS) are trained peer educators that provide support to other students for academic stress, adjusting to college, homesickness, relationships, time management, sleep and general wellbeing.

Resources for Helping a Friend

Resources for students seeking information on how to help a friend.

Resources for parents and families

Resources for parents and loved ones regarding how to support your college student's mental health and wellbeing during the college years
The Counseling and Wellness Center is committed to creating an affirming environment for all students and supporting each student's personal, social, emotional and academic concerns. We value each student's unique needs based on their individual experience and background, socioeconomic status, race, ethnicity, sexual orientation, gender identity, expression, and religious beliefs.
Contact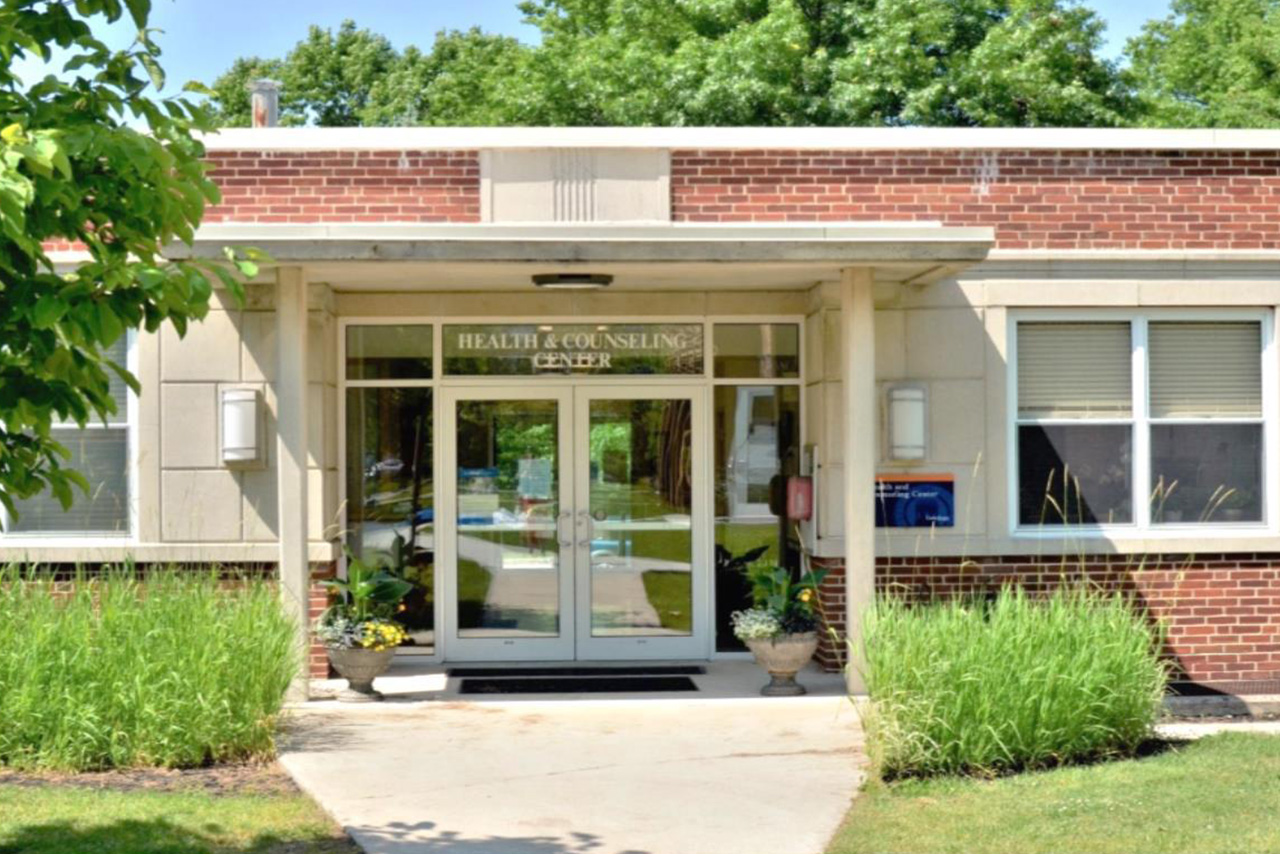 Address
Email
Phone
Fax
Hours of Operation: