Camp Psych provides rising high school Sophomores, Juniors, and Seniors a window into how psychological science works.
The 2021 in-person camp has been cancelled. We will have a virtual Camp Psych in the summer of 2021. Please read below for details.
---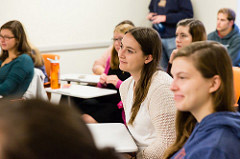 Camp Goals / Overview
The goal of Camp Psych is to provide a window into how psychological science works . What are some of the major questions investigated by psychologists? Campers will get experiences that introduce them to research in psychology in a fun, challenging, and engaging environment. Perfect for students interested in psychology, this camp gives students an insider view of the field as well as preparation for college studies .
Camp Directors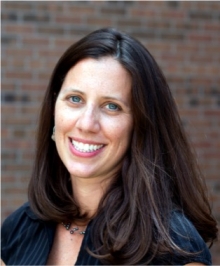 Drs. Brian P. Meier and Abigail A. Scholer, social psychologists with extensive experience in psychological research and teaching, are the directors of Camp Psych. Drs. Meier and Scholer have published over 100 research papers in prestigious journals in psychology (e.g., Journal of Personality and Social Psychology, Proceedings of the National Academy of Sciences, & Psychological Science), regularly present at major psychological conferences (e.g., Association for Psychological Science), and have received grants, awards and fellowships for both teaching (e.g., Columbia University Outstanding Teaching Award) and research (e.g., Canada Foundation for Innovation, SPSP's Wegner Theoretical Innovation Prize, & The Templeton Foundation).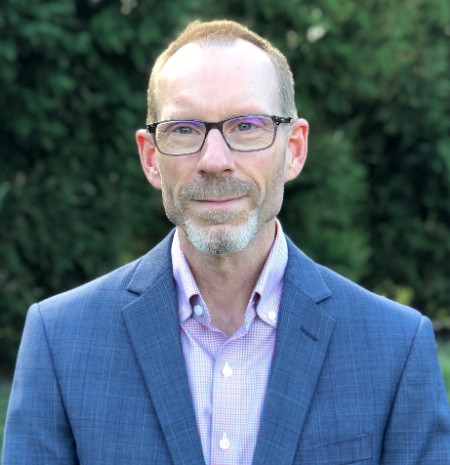 Brian Meier received both his B.S. and Ph.D. from North Dakota State University and is now a Professor at Gettysburg College. Abigail Scholer, an alumna of Gettysburg College ('00), went on to receive her Ph.D. from Columbia University and is now an Associate Professor at the University of Waterloo. Both are thrilled to team up to direct Camp Psych at Gettysburg College. Their passion for psychology is infectious. Their classes are structured so that students are not only introduced to the fundamentals of psychological research methods but also get hands-on experience and opportunities to apply skills to real-world issues.
Learn more about the camp directors at their websites:
Dr. Meier Dr. Scholer
Details at a Glance
Virtual Camp Psych will take place across five days in two sessions: July 19 - July 23, 2021 and August 9 - August 13, 2021. Both sessions and a waitlist are full. Please complete this brief form to be contacted when the application page opens for Camp Psych 2022. Learn more about additional summer camps at Gettysburg College.
Virtual Camp Psych is designed for rising high school sophomores, juniors, and seniors.
The camp will involve approximately 17.5 hours of live sessions via Zoom.
The total number of students is limited to 140. Students will rotate through four separate topics and Professors in class sizes of 35.
Cost, Payment, and Registration
The cost is $350 per student.
We are not able to offer scholarships.
Gettysburg Conference Refund Policy: Refund requests received up to 60 days prior to the start of the camp will be given a full refund. No refunds will be issued less than 60 days from start of camp.
Topics and Schedule
Both the July and August camps will follow the weekly schedule below. Students will rotate through four topics and Professors:
Social Influence and Persuasion
The Fundamentals of Helping Behavior
Developmental Psychology
Cognition and Memory
Each session will involve lectures, discussions, activities, and demonstrations. Professors Meier and Scholer will hold an optional drop-in session on Wednesday in which they will answer questions about Graduate School, careers in Psychology, etc.
| | |
| --- | --- |
| Day | Time |
| Monday | 10:30 AM to 1:00 PM; 2:00 PM to 4:00 PM |
| Tuesday | 11:00 AM to 1:00 PM; 2:00 PM to 4:00 PM |
| Wednesday | 11:00 AM to 12:00 PM |
| Thursday | 11:00 AM to 1:00 PM; 2:00 PM to 4:00 PM |
| Friday | 11:00 AM to 1:00 PM; 2:00 PM to 4:00 PM |
All times are Eastern Standard Time
Camp Psych Faculty
Professor Kathy Cain
Professor Erin Clark
Professor Brian Meier (Director)
Professor Abby Scholer (Director)