Camp Psych provides rising high school Sophomores, Juniors, and Seniors a window into how psychological science works.
The 2021 camp will take place from July 18 to July 23, 2021. Please enter your name and email address at this link to be contacted when the application page opens.
---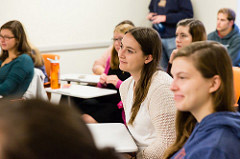 Camp Goals / Overview
The goal of Camp Psych is to provide a window into how psychological science works . What are some of the major questions investigated by psychologists? Campers will get hands-on experiences that introduce them to research in psychology in a fun, challenging, and engaging environment. Campers will not simply learn about cutting edge issues and research in psychology; they will engage in research themselves . Perfect for students interested in psychology, this camp gives students an insider view of the field as well as preparation for college studies .
Sample Day
8:00-9:00
Breakfast
9:00-12:00
Topic Introduction:
Helping Others: Acting and Failing to Act
- Introduction to the psychological study of helping behavior
- Identify research questions
(e.g., Do people help more when
they are alone or with their friends?)
- Presentation of cutting-edge research in the field
- Real-world applications and issues
(e.g., Applying helping research to address
issues of environmental sustainability)
- Break-out discussion groups
(e.g., does true altruism exist?)
12:00-1:00
Lunch
1:00-4:00
Topic Action: Experimental Research on Helping
- Students design studies and collect data with RAs and faculty
- Students summarize results and present to class
4:00-6:00
Free Time (e.g., relax in the dorm, play games,
explore campus/square, etc.)
6:00-7:00
Dinner
7:00-9:00
Movie Night
9:00-10:00
Free Time (e.g., relax in the dorm, play games,
explore campus/square, etc.)
10:00
Curfew
Camp Directors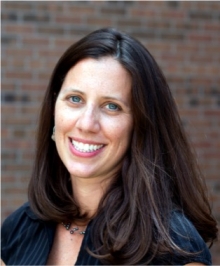 Drs. Brian P. Meier and Abigail A. Scholer, social psychologists with extensive experience in psychological research and teaching, are the directors of Camp Psych. Drs. Meier and Scholer have published over 100 research papers in prestigious journals in psychology (e.g., Journal of Personality and Social Psychology, Proceedings of the National Academy of Sciences, & Psychological Science), regularly present at major psychological conferences (e.g., Association for Psychological Science), and have received grants, awards and fellowships for both teaching (e.g., Columbia University Outstanding Teaching Award) and research (e.g., Canada Foundation for Innovation, SPSP's Wegner Theoretical Innovation Prize, & The Templeton Foundation).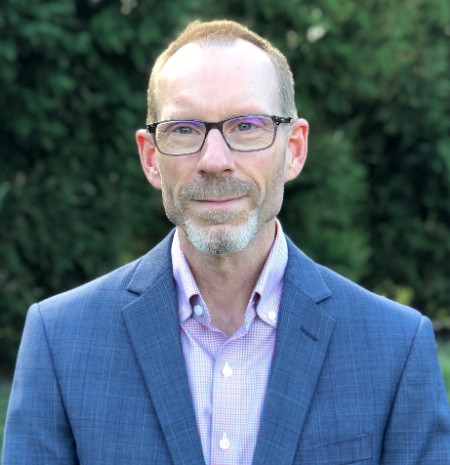 Brian Meier received both his B.S. and Ph.D. from North Dakota State University and is now a Professor at Gettysburg College. Abigail Scholer, an alumna of Gettysburg College ('00), went on to receive her Ph.D. from Columbia University and is now an Associate Professor at the University of Waterloo. Both are thrilled to team up to direct Camp Psych at Gettysburg College. Their passion for psychology is infectious. Their classes are structured so that students are not only introduced to the fundamentals of psychological research methods but also get hands-on experience and opportunities to apply skills to real-world issues.
Learn more about the camp directors at their websites:
Dr. Meier Dr. Scholer
Role of RAs/TAs
Campers will live in a college residence hall with resident advisors, current or recent psychology majors at Gettysburg College. Resident advisors are selected based on their expertise in psychology and their maturity and experience. Resident advisors will work with students in and outside of class to support the goals of the camp and all aspects of the campers' experiences.
Details at a Glance
Where: Gettysburg College Campus
When: July 18 to July 23, 2021
How Much: $1,350 for lodging, meals, and activities
Who: Rising high school sophomores, juniors, and seniors
Application Deadline: Applications will be reviewed on a rolling until the camp is full. We sometimes receive applications from more qualified applicants than we can admit to our camp especially as the camp fills. Submitting an application does not guarantee acceptance. In making admissions decisions, we carefully review applicant statements and sometimes contact teacher references. We will notify applicants as soon as possible after a decision has been made, but we note that it may take us several weeks after an application has been submitted to send a notification.
Applying to Camp Psych
Step 1 : Complete the online application.
Step 2 : If accepted, we will send information about submitting payment as well as request information regarding medication, allergies and/or special dietary needs.