This calendar is provided for planning purposes only; the final rehearsal and performance calendar will be distributed at band camp. Other performances may be added, including potential exhibitions at high school festivals.
Specific camp schedules will be available on the members only pages in mid-June; members will receive an email with instructions on how to access this material. A final schedule for the Bullets Marching Band will be distributed at the beginning of band camp.
Once classes begin, the Bullets Marching Band rehearses on Monday evenings from 7:30-9:30pm and Friday afternoons from 4:10-6:00pm.
Saturday, June 15
Deadline for marching band registration
Monday, August 12
First day of band camp for all percussion, color guard, and band leadership
Wednesday, August 14
First day of band camp for all woodwinds and brass
Tuesday, August 20
Last day of band camp
Tuesday, August 20, 3:00pm
2019 Bullets Marching Band Preview Show and BBQ
Wednesday, August 21
Convocation Band rehearsal and show performance for all upperclass marching band members
Monday, August 26, 4:00-6:00pm
Instrumental Ensembles Auditions (Wind Symphony and Symphony Orchestra)
Monday, August 26, 7:30-9:30pm
Regular marching band rehearsals begin (Mondays)
Friday, August 30, 4:10-6:00pm
Regular marching band rehearsals continue (Fridays)
Saturday, September 14
Performance: home football vs. Ursinus
Saturday, September 21
Performance: home football vs. Dickinson
Sunday, September 29
Performance: Collegiate Marching Band Festival in Allentown (tentative)
Saturday, October 5
Performance: home football vs. Moravian (Homecoming weekend)
Tuesday, October 22 OR
Tuesday, October 29, 6:00-9:00pm
Performance: Gettysburg Halloween Parade
Saturday, November 2
Performance: home football vs. Susquehanna (Family weekend)
Saturday, November 9
Performance: home football vs. Muhlenberg (Senior Day)
Monday, November 11
Final meeting for 2019 season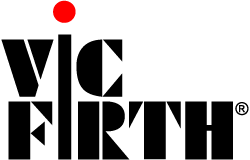 The Bullets Marching Band is sponsored
by Vic Firth Sticks and Mallets.