The Wind Symphony in the Sunderman Conservatory of Music are active in the commissioning and premiering of new works for wind band and chamber winds. We strongly believe that a commitment to new music for our performing medium contributes to the musical life of the wind band. We are honored to be a part of bringing this new music to life.
This is most certainly true by James Stephenson
Premiered at Gettysburg September 30, 2017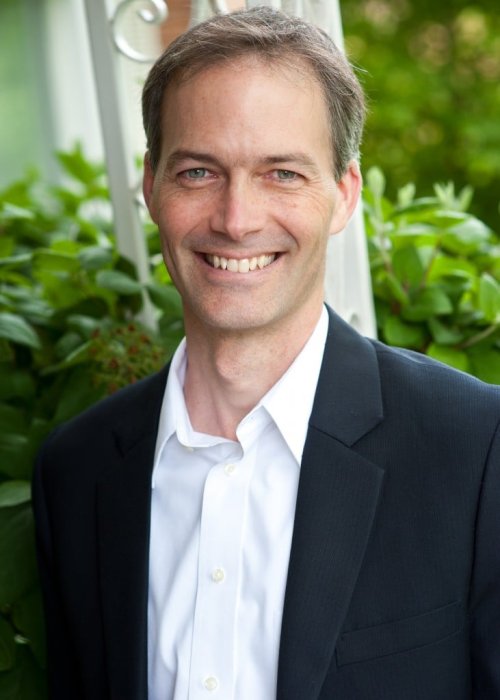 This is most certainly true was commissioned by a consortium of Lutheran Colleges and Universities in honor of the 500th Anniversary of the Reformation. About this work, composer James Stephenson writes:
When Jim Ripley - director of instrumental studies at Carthage College - approached me about this project, I knew two things almost immediately: that I wanted to write a slow work, and that I wanted to experiment with a constant Bb throughout the entire piece. When he suggested the title of "this is most certainly true" - paying homage to the Lutheran faith - I knew that my Bb now had a part to play in this whole narrative.
I chose to represent "true" with a Bb. Therefore, the Bb is sustained/repeated throughout each and every measure, whileuspense, resolution, trials and tribulations surround it. So - in short: Bb remains most certainly true.
The piece first opens with a mystical medieval setting, setting up space for the opening Martin Luther theme. One might imagine an isolated Luther (low clarinet melody at measure 15), quietly getting angry about the way things are going with the religious practices around him - namely the selling of indulgences in return for the forgiveness of sins - and that his frustration builds, builds, until finally (at letter D) he nails his 95 theses to the door. After this, the work grows quiet again - but only briefly, as his rebellion gathers followers, and grows in strength and numbers, bringing us into the present day of celebrating 500 years. Finally, the piece removes all dissonance and ends in the key of Bb, with the last of 95 chime strokes.
Even if there were struggles, the faith - "this - (was) most certainly true" all along. The Bb was there the whole time.
Lastly - purely by coincidence - without even thinking about it - the piece ended up being 94 measures. So I added one measure. I think this bears mentioning.
Composer James M. Stephenson, has written music performed by prominent orchestras, instrumentalists, and wind ensembles around the world. He has had a steady stream of commissions and projects, including those for the Chicago Symphony, the St. Louis Symphony, and "The President's Own" United States Marine Band. His collection of works also include numerous concertos commissioned for symphony principal players in Boston, Chicago, and New York to name a few.
Symphony No. 1 by Timothy Mahr
Premiered at Gettysburg November 17, 2017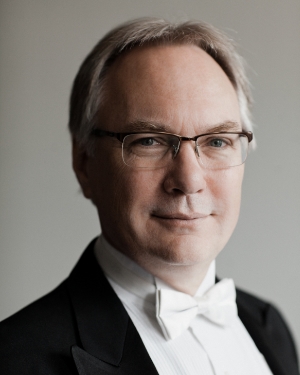 Symphony No. 1 was made possible through a commission from a broad consortium of over 50 band programs at the high school, college/university, and community levels from coast to coast. Although a performance of the full work is encouraged, the symphony was conceived with the notion that any of the movements could be performed separately.
Composer Timothy Mahr writes:
The intent is that my Symphony No. 1 will stand on its own musically, without the need for program notes that provide insight to my thinking and process. It is my hope that in knowing my path of decision-making in creating the work, the music will also speak more deeply to its listener about our situation today as it shares the clarion call toward striving to make our worlds, private and communal, better places.
The symphony is comprised of four movements. The first grew from pondering the challenge our nation and world have to come together rather than grow apart; the second is an acknowledgement of the need to focus on work that truly needs to be done; the third is a reverent appreciation of the love, respect, and joy to be found in others; and the last embodies hope, finding light within the darkness.
Each movement sprang from contemplating a specific phrase or quotation while searching for the music to capture these four sentiments.
I. E Pluribus Unum — "out of many, one"
—Once the motto of the United States
An introduction presents fragments of the principal musical ideas to be developed throughout the work, after which a main theme is stated. It becomes one of many as it goes through manipulations and variations. Much of the music is based on an overtone scale based on the keynote of F (an overtone scale is marked by a raised 4th and lowered 7th scale degree — F-­-G-­-A-­-B-­-C-­-D-­-E flat-­-F). These lead to a culminating unified statement that is strong and defiant.
II. "… to give up every favorite pursuit and lay their shoulder to the work of the day."
—Thomas Jefferson, in an 1803 letter to John Page, former classmate and governor of Virginia, describing the efforts made by the revolutionists who formed our democracy
Solos for flute and clarinet languish in a peaceful melancholy during the opening — the introspective, calm joy of a favorite pursuit. A pressing moment of realization inspires action and an energetic scherzo that derives its melodies and harmonies from the overtone scale ensues. Murky resistance and disorientation are encountered as the path forward is pursued. This is a busy music — it is about work being done. A moment of doubt creeps in, after which the determined hard work continues. A coda pushes the ending toward an agitated climax. Our work is not yet done — much more effort is needed.
III. "I thank my God upon every remembrance of you."
—Paul, writing to the early Greek Christians in Philippi. Philippians 1:3 King James Version
The third movement brings the listener to a welcome place – calm and unhurried, with dissonance at bay. In this turbulent, confusing world, comfort and solace can be found within the close relationships with friends and our reflections upon shared experiences. How grateful we should be for those lovely sustaining memories. An emotional wave of joy and appreciation washes over. More memories return before the movement ends in light.
IV. "Only in the darkness can you see the stars."
—Martin Luther King, Jr. This is a common paraphrase of a statement King made in his famous "I've been to the mountaintop" speech of April 3, 1968. He said, "Only when it's dark enough can you see the stars."
Lovely memories can sustain us, but we often rest uneasy under the burden of others. There is indeed a troubling darkness in this world. As Martin Luther King, Jr. reminds us, the stars, perhaps representing hope, can be perceived from within this blackened depth. A salvation – a darkness-conquering light – can arrive as bursts of energy or gentle, all-encompassing washes to once again bring inner peace.
Dr. Timothy Mahr is a professor of music and conductor of the St. Olaf Band at St. Olaf College in Northfield, MN. In addition to directing the band, he teaches courses in composition, conducting and music education. Dr. Mahr is well known as a composer and has written over 50 works, a great number of which are for band. His works have been programmed at Lincoln Center and Carnegie Hall in New York, several national and international music conferences, and in twenty countries on four continents.
Dr. Mahr was the first recipient of a commission from the American Bandmasters Association Commissioning Project, and the work, Endurance, was premiered by the United States Interservice Band in Washington, DC. His works have been commissioned by the U.S. Air Force Band, the Music Educators National Conference, Kappa Kappa Psi/Tau Beta Sigma (National Honorary Band Fraternities), the Nebraska and Indiana Bandmasters Associations, and a work celebrating the 50th Anniversary of the American School Band Directors Association.
Bells Across the Atlantic by Adam Gorb
Premiered at Gettysburg April 17, 2015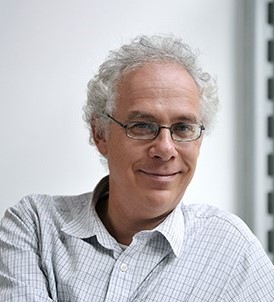 Bells Across the Atlantic was commissioned by a consortium led by Russell McCutcheon at the Sunderman Conservatory of Music at Gettysburg College in 2013. The composer dedicated the piece to Jim Cochran of the Shattinger Music Company, a publishing company formally located in St. Louis, Missouri.
The work opens with a short introduction featuring bell tones in the brass. It flows into a tuneful and spirited melody in the woodwinds that is passed around the ensemble within a sparsely scored texture. The primary theme is augmented, meaning the rhythmic values are doubled, and sections of it are isolated and fragmented throughout this lively concert opener.
Sinfonietta by James Syler
Premiered at Gettysburg April 12, 2014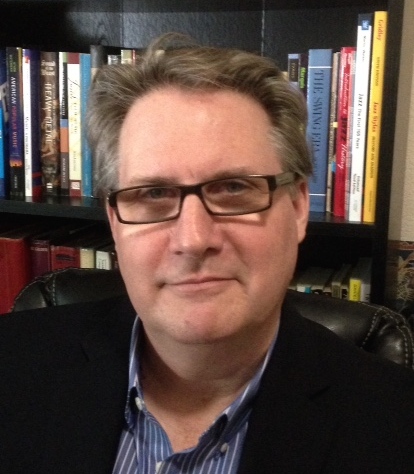 A sinfonietta is a small symphony. Because this is a traditional form with roots dating back to the Baroque, I felt challenged to find a way to connect the form's historical past with techniques and sounds of today. In this sense its design is postmodern. By focusing on linear writing, counterpoint, fugue, and thematic development, I employed old techniques, yet at the same time incorporated techniques of today lie a 12-tone theme, a reinvented fugue, a one movement, form, and static harmonies. What binds the past and present is a reliance on thematic development and organic procedures where ideas grow out of previous ones.
The work is in one movement consisting of three sections. It begins with a motive in the timpani that contains the intervallic and rhythmic ideas to be developed – most notably the m3rd and m6th. A lyrical 12-tone theme in 12 measures follows that is developed by way of a fugue, but not a traditional tonic-dominant fugue. I think of it as a spiral fugue where each answer to the subject enters at the m7th, not the 5th. This creates a fugue that is perpetual. This spiral fugue begins in the clarinets and grows in volume, complexity, and weight to its culmination in the brass.
The B section is slower and features oboe and bassoon solos that are developed from the original 12-tone theme. Static woodwinds and keyboard percussion provide background to simple melodic lines. The final C section is Allegro and begins with a traditional fugal treatment in 7/4 of the opening theme featuring the m6th. The music grows and restates the opening themes as it grows in intensity and weight to the end.
The work was commissioned by a consortium of 21 colleges and universities, including the Sunderman Conservatory Wind Symphony.
-Program note by the composer
Unsung Heroes of the Civil War, Part III: "Yes, I Want to Cross Over" by Craig Thomas Naylor
Premiered at Gettysburg December 7, 2012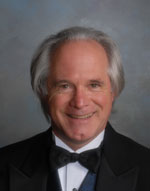 I. Enduring Honor, for Elizabeth Van Lew and the Richmond (Virginia) Underground and the "fulfillment of prophesy"
II. We Are All Americans, for Colonel Ely S. Parker
III. Yes, I Want To Cross Over, for John Washington

All three of the Unknown Heroes works draw from religious music of the Civil War era. "Enduring Honor" explores the hymns of Elizabeth Van Lew's Episcopal tradition: Lead Us, Heavenly Father, Lead Us (from the third Sunday of Easter, when Virginia seceded) and All Glory, Laud, and Honor (Palm Sunday, when Robert E. Lee surrendered). Over this an entire battle is rendered with fife, drum, and bugle calls from the assembly through cease-fire and parlez. Ulysses Grant considered Miss Van Lew to have been his best spy, an effort that cost her family fortune.

"We Are All Americans" fuses Ely Parker's Seneca tradition (traditional song fragments), his negotiations with tribes of the West (the piccolo evoking the eagle bone whistle and the Round Dance rhythm at the end) and his Protestant adoption with Lead, Kindly Light, the hymn sung at his funeral. Just after Parker had penned the terms of surrender, Lee, recognizing Parker's Indian heritage, said, "At least there is one true American here." Parker replied, "General, we are all Americans."

"Yes, I Want To Cross Over", is a tribute to escaped slave and Union Army member John Washington who became a pivotal part of the rising African-American working and middle class after the War. When Union troops arrived near John's home in Fredericksburg on April 18, 1862, a soldier yelled over the Rappahannock River, "Do you want to come over?" John replied, "Yes, I want to cross over." His first night of freedom was Good Friday, "indeed the best Friday I ever had." The work uses the hymn Cross Over by Leila Naylor Morris (composed in 1899) for the first part of the work.
Cross Jordan's stream of unbelief, Your doubts and fears give o'er;
From all your wanderings find relief, And Canaan's land explore.
Cross over the Jordan's tide, The waters will there divide;
Cross over, cross over, And enter fair Canaan's land.
The second section uses the traditional hymn O Happy Day.
O Happy Day when Jesus washed my sins away,
He taught me how to watch and pray,
And live rejoicing every day.
Fanfare and bells punctuate in tones the dates for Washington, D. C. Emancipation Day (April 16, 1862) and the national institution of the decree on January 1, 1863. Both hymns and the dates of freedom come together in the end for a rousing conclusion.
Fireworks by Jim Colonna
Premiered at Gettysburg October 20, 2012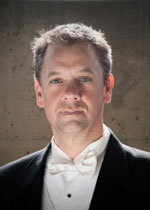 Fireworks is a composition commissioned by Helen Gimmel as a birthday gift to my sister, Kim. I set out to write a work that would not quote or use "Happy Birthday to You" in any form. After a few failed efforts I decided to re-examine the silly song and found that I could develop a series of variations on the theme to create an exciting 5 minute work.
Although not programmatic by nature the work does have a series of well wishes contained inside. From the start I imagined champagne bubbles flowing, a clarinet solo, since Kim played incredible clarinet, followed by a group of variations that are celebratory in nature. This work is very close to me since it is for a great sister, person and best friend.
Happy Birthday Kim!
-Program note by the composer
There was a Composer of Genius by Daniel Kallman
Premiered at Gettysburg March 2, 2012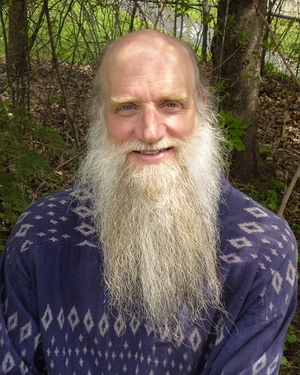 There was a Composer of Genius by Minnesota composer Daniel Kallman combines the creation of a musical score with one of his hobbies--coining limericks. The result is a four-movement work for wind ensemble entitled There was a composer of genius . . . (A Whimsical Celebration of Four American Composers) to be premiered in 2010 and 2011 by 29 wind ensembles in 13 states through a consortium commission funded by an Artist Initiative Grant from the Minnesota State Arts Board.
The work is an homage to four of Kallman's favorite American composers: Leonard Bernstein, Duke Ellington, Charles Ives and John Philip Sousa. Each movement is introduced by the recitation of two limericks highlighting prominent stylistic characteristics of one of the composers. These characteristics are mirrored in the music, along with a few well-known musical quotations. Playful extra-musical effects add to the whimsy, especially in the Sousa movement, where a number of instrumentalists vie for the piccolo solo.
Twilight of the Gods by Andrew Boysen
Premiered at Gettysburg April 8, 2011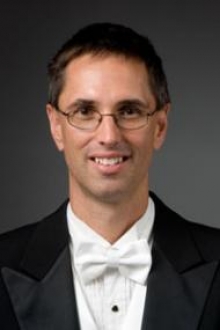 Twilight of the Gods depicts the story of Ragnarok, the end-of-the-world myth from Scandinavian mythology. It can be translated as "final destiny of the gods," or "doom of the gods," a translation used by Richard Wagner in the final part of his The Ring of the Nibelung operas. The story encompasses a series of events, starting with a relentless winter leading to a series of civil wars across the earth, and concluding with a great battle between the gods and their adversaries, resulting in their deaths and the destruction of the earth. The earth then rises once more, new gods take control of the heavens, and the human race is born again through two survivors.
The Ragnarok myth is a complex story, and it has been assembled through different literary sources, providing differing information. Artistic liberties were taken with some of the plot points for the sake of narrative structure and to illustrate the story's cyclical nature. Mythologically, Ragnarok completes the "story arc" of the Norse myths. Its fatalistic take on the Old Norse religion and its final glimmer of hope show a faith that the end of the world is really just the beginning of better times.
Twilight of the Gods was commissioned by a consortium of schools organized by the Western and Northwestern Divisions of the College Band Directors National Association and premiered by the University of Neveda - Reno Wind Ensemble (Mack McGranahan, Director of Bands).
Inferno by Daniel Bukvich
Premiered at Gettysburg by the Sunderman Chamber Winds
October 23, 2010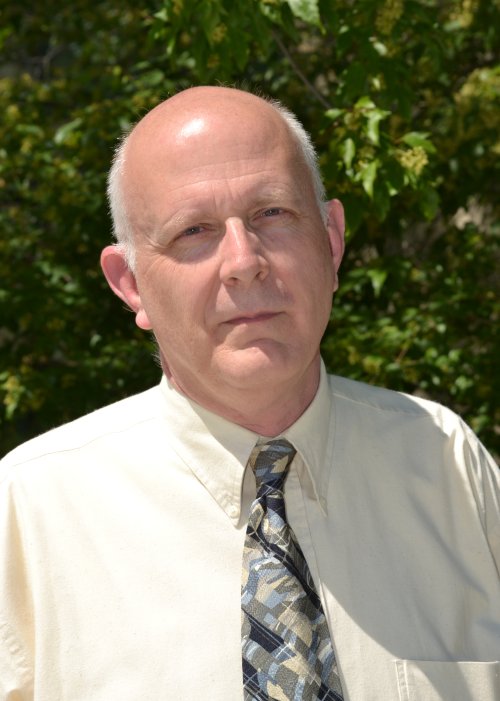 This work from chamber winds was based on the text of Dante's Inferno taken from his work, The Divine Comedy. The piece features interesting rhythms and time signatures inspired by the meter of the poem, both in English translation and in the original Italian. Percussion plays a crucial role, often serving as the primary voice. Inferno also shifts constantly between several modes and key signatures for the three quintets; woodwind quintet, brass quintet, and percussion quintet.
Inferno was commissioned by the Cochran Chamber Commissioning Project, of which Gettysburg College is a contributing member. The driving force behind this project is the strong desire to contribute significant new repertoire to the chamber wind medium, particularly for schools and institutions whose ensembles are challenged, not so much by any limits to their collective level of experience, but by their numbers and instrumentation.