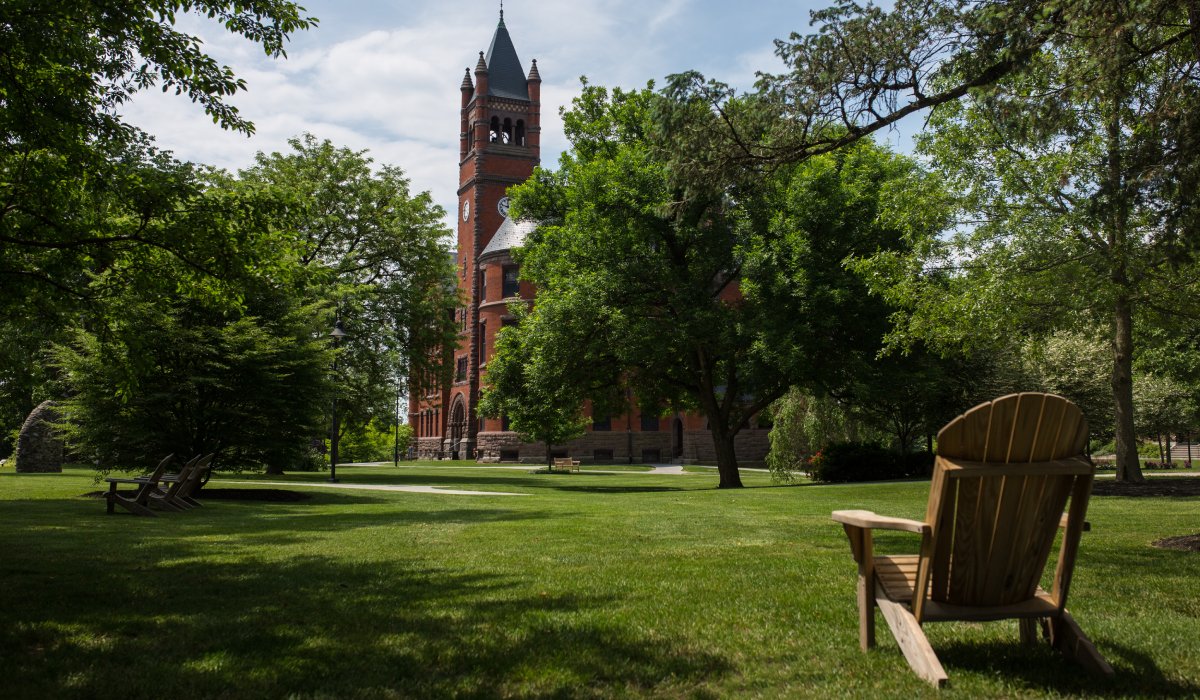 Gettysburg College faculty are passionate about the work they do, innovative in their approach to pedagogy, and driven to shape the lives of our students through each interaction. Because their investment in our students has lifelong and widespread impact—among countless other reasons—their work is well worth celebrating.
While all of our faculty are transformational in their own way, recently, three faculty members—Kathy Berenson, Felicia Marlene Else, and Anne Douds—were recognized for their exemplary work at the College as both professors and mentors. They were named the 2022 recipients of the following faculty awards, respectively: the Dr. Robert E. Dutton '46 Memorial Mentorship Award, the Johnson Center for Creative Teaching and Learning (JCCTL) Excellence in Teaching Award, and the Community-Based Engagement Award.
Read more below about these awards and the first-class faculty who received them.
Dr. Robert E. Dutton '46 Memorial Mentorship Award
Psychology Prof. Kathy Berenson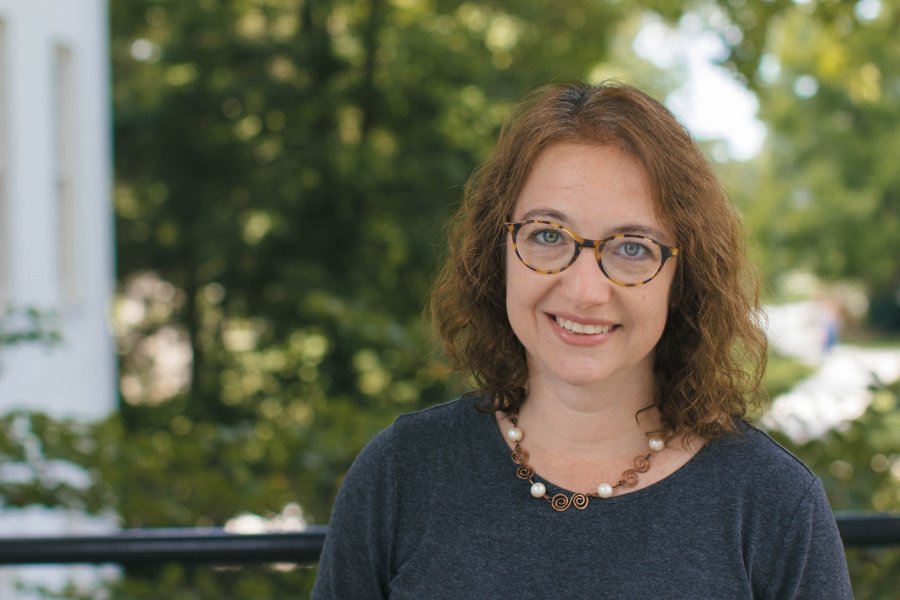 The Dr. Robert E. Dutton '46 Memorial Mentorship Award is presented annually to a faculty member who demonstrates excellence in advising and mentoring students.
Berenson, this year's recipient of the Dutton Award, regularly mentors students during the summer through the X-SIG program. Her commitment to mentoring students is so strong that during her last sabbatical she spent time developing the "Psychology Peer and Learning Support" program, also known as Psych P.A.L.S, which fosters community among students studying psychology.
For this work among many other efforts to meaningfully advise and mentor students, the Psychology Department unanimously and strongly nominated Berenson for this recognition.
"In the last few years as I started to learn more about barriers to inclusion and belonging in STEM, I started hearing in a new way what my students were saying about their experiences in their psych classes and labs, including mine," Berenson said. "Many STEM fields are steeped in exclusionary norms that benefit few and are harmful to many—especially people whose identities are underrepresented in the sciences—and psychology is no exception. Recognizing this and trying to do something about it has been the major focus of my mid-career work and it means a lot to me to be acknowledged for it with this award."
JCCTL Excellence in Teaching Award
Art and Art History Prof. Felicia Marlene Else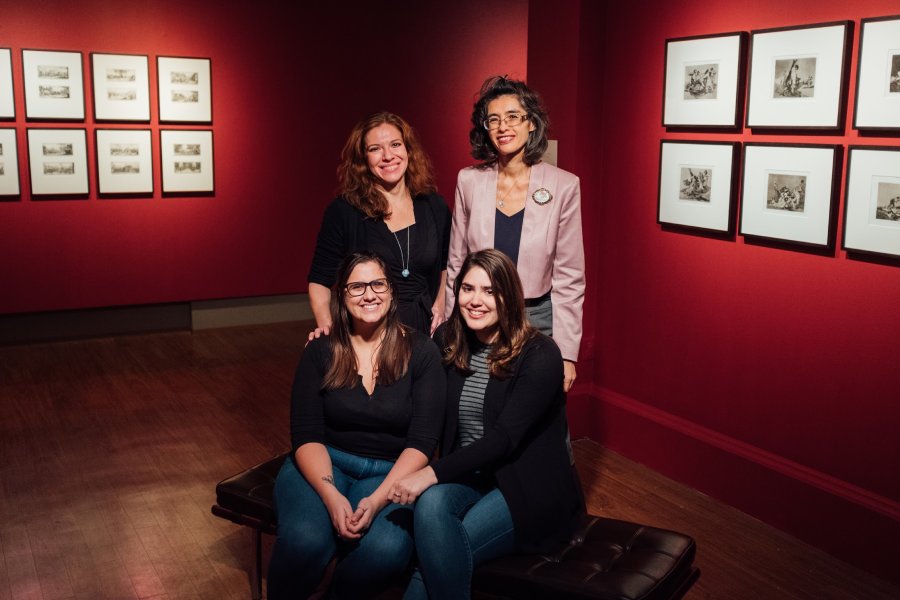 The Johnson Center for Creative Teaching and Learning (JCCTL) Excellence in Teaching Award is given annually to an exceptional teacher who is at least seven years beyond tenure but who is not on the point of retirement. This award is typically made based on a faculty member's quadrennial review with excellence in teaching as the primary deciding factor.
"I have to give credit to the great students I've had who have come to me with open minds, a wonderful sense of curiosity, and a real engagement with art, history, and cultural heritage," said Else, this year's recipient of the JCCTL Excellence in Teaching Award.
A First-Year Seminar on Art, Money, and Power in Renaissance Florence and art from Antiquity to the Baroque are some of the topics explored in Else's classes. In previous years, she even team-taught an interdisciplinary course, Wonders of Nature and Artifice: The Renaissance Quest for Knowledge, with Biology Prof. Kay Etheridge, helping students curate exhibitions in Schmucker Art Gallery.
"In my classes, I always bring the lifelong enthusiasm I have had for art history, but I also try to shake things up, bringing in different approaches like multi-media recreations, role play, on-site field trips, content that expands the traditional canon, and discussions about current issues like race, gender, and repatriation," she said. "As the field becomes more diverse and exciting, teaching has become more of a partnership as I see myself still very much a student, learning like they are."
Community-Based Engagement Award
Public Policy Chair and Prof. Anne Douds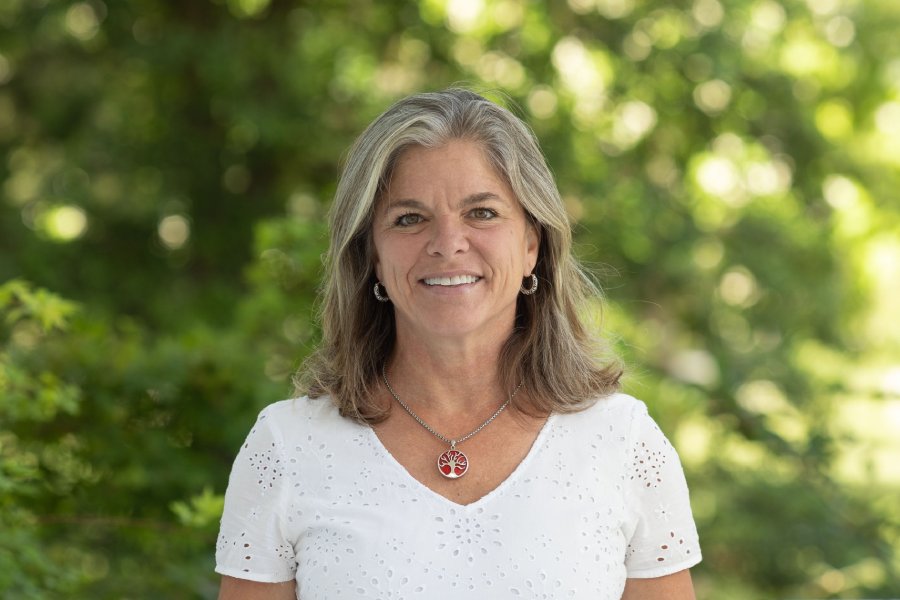 The Faculty Award for Community-Based Engagement was first awarded in 2012 to recognize faculty who engage students in transformative community-based and social justice work. Nominations are submitted by students with the selection made based on outcomes demonstrated in those nomination statements.
Douds, this year's recipient of the Community-Based Engagement Award, is the chair of the Public Policy Department. She is a retired trial attorney, and her recent research includes justice systems evaluations, victims' rights analysis, and systems analysis of social services programs. She and her students regularly collaborate with social service and criminal justice organizations in Gettysburg to improve access and care. Douds is also the faculty lead for the Eisenhower Institute's Women and Leadership and Eisenhower Scholars programs.
"Considering all the amazing work that so many faculty are doing across campus in terms of community engagement, I am particularly humbled and honored to receive this award," Douds said. "It brings me joy to watch students grow in this work. [I get to] see that ember of excitement blossom into passion, confidence, and a sense of relevance as they realize that they can make a difference in our community, today…."
Learn more about Gettysburg College faculty awards and past recipients.
By Molly Foster
Photos by Shawna Sherrell and Miranda Harple
Posted: 08/01/22