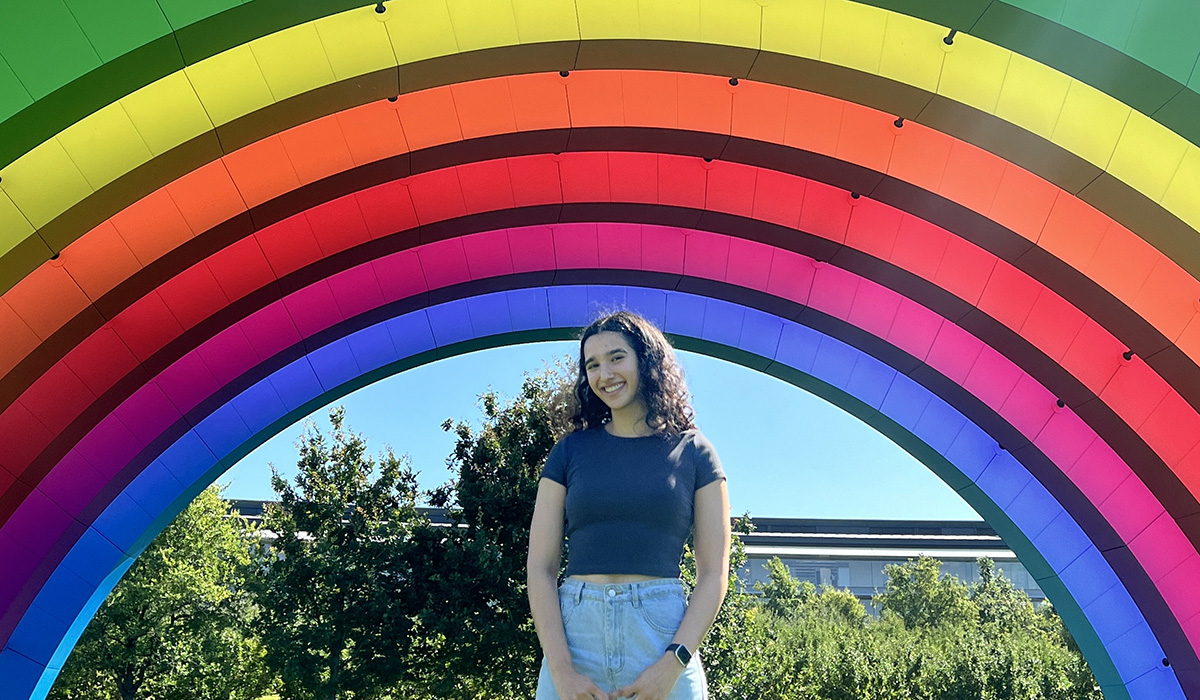 Surrounded by the strength of its community and empowered by its liberal arts and sciences curriculum, Sangya Lohani '23 found the encouragement she needed at Gettysburg College for her personal and professional pursuits from classmates, professors, advisors, and alumni. These individuals believed in her potential to positively impact the world. They gave her the confidence and a breadth and depth of knowledge to pursue a career as a software engineer at Apple in Cupertino, California.
Upon arriving at Gettysburg from Nepal, Lohani found Gettysburg's International Student Services invaluable as she got acquainted with the College. Director of International Student Services Brad Lancaster and his staff introduced her to campus activities, student organizations, and resources that would help her feel part of the Gettysburg community.
Honing enduring skills through competition and collaboration
Although she initially planned to pursue biology in her undergraduate studies when she applied Early Decision to Gettysburg, Lohani decided to change course and study computer science after enrolling in a class taught by Prof. Ivaylo Ilinkin.
"My friends said, 'You have to take a class with him. It's going to be super challenging, but you'll learn so much.' Prof. Ivaylo was so supportive and encouraging all the time," said Lohani.
Looking back at her decision to switch disciplines, Lohani admits she doubted her abilities to succeed in her computer coursework. But Ilinkin recognized her desire to expand her knowledge beyond her comfort zone and encouraged her to participate in a computer programming competition held at the end of the Spring 2020 semester—just as she was completing an introductory computer science course.
Ilinkin explained that this annual competition, organized by the Computer Science Department, is a one-hour event open to all students where participants receive a set of four to five problems. Using logic, coding, and their analytical and problem-solving skills, students work in teams trying to solve as many of them as possible within the time limit.
"I reached out to Sangya and another strong student in the class as an acknowledgment of their potential," Ilinkin said. "Few students have shown the same level of independence and aptitude for the subject as Sangya did in this course."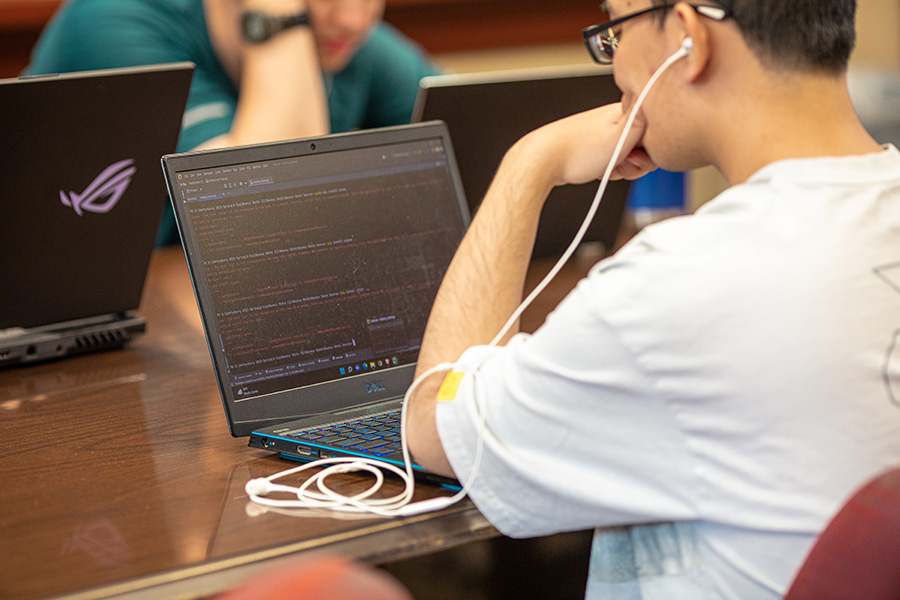 With newfound confidence from succeeding in this competition, she further honed her knowledge and problem-solving skills as a student developer intern within the Computer Science Department the summer following her sophomore year. Lohani worked on Android and iOS development for applications made on DrJava, a custom integrated development environment (IDE) used by students in introductory computer science classes at Gettysburg.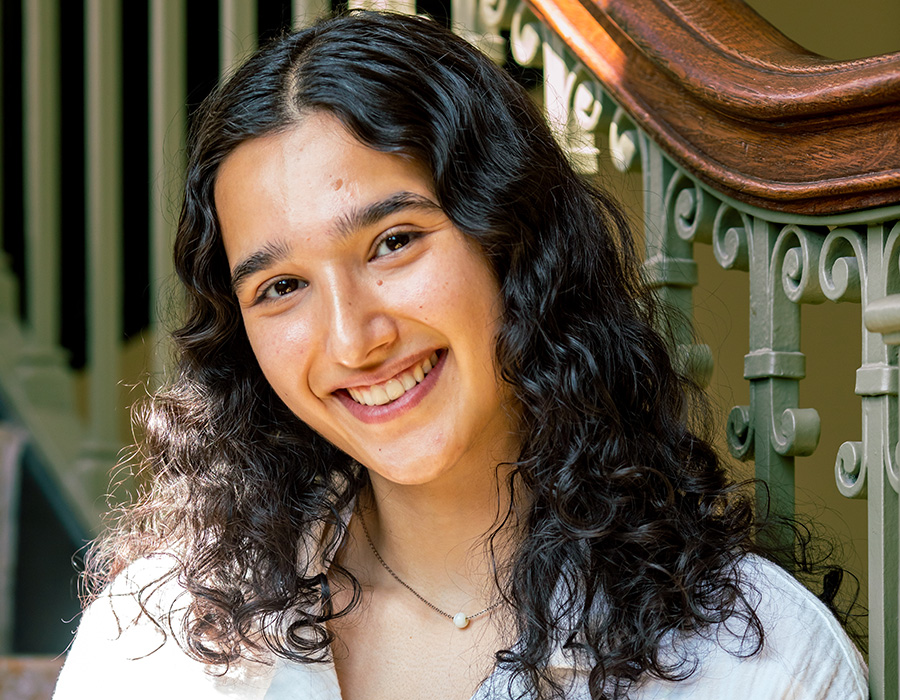 Along with broadening her base of computer science knowledge, Lohani continued to develop enduring skills such as communication and problem solving through various co-curricular and leadership opportunities across campus.
Through the Office of Residential Education, Lohani served as a community advisor and residential coordinator, which helped her learn how to foster an inclusive, living-learning community among students.
"I had to be resourceful and handle so many different situations," she said. "Those push you to become a better person. Having to put myself out there and interact with others really forced me to come out of my shell."
During the Fall 2022 semester of her senior year, Lohani continued to lead as a Peer Learning Associate (PLA) for introductory computer science classes, which allowed her to pay it forward. She provided academic support to new students while acknowledging the encouragement and learning assistance she received when she first began her coursework at Gettysburg.
Building career connections through the Gettysburg Network
In the summer of 2022, Lohani applied for and earned an internship at Apple thanks to the Gettysburg Network, specifically Munya Choga '12, who helped her review and strengthen her resume. Mateus Maccieri '19, James Arps '18, and Nathaniel Linsky '11 also shared knowledge and techniques that helped Lohani prepare for technical interviews in the field and ultimately land the Apple internship.
Lohani spent her internship working as an infrastructure engineer on Apple's Mail.app team. At the conclusion of her internship, Lohani received a full-time offer with Apple following her graduation from Gettysburg College, and in June, she began her new job serving in the same role she mastered as an intern.
Reflecting on the impact of Gettysburg's people, place, and approach, Lohani appreciates how the consequential education she received at Gettysburg College will stay with her throughout her life.
"Whenever I think about Gettysburg College, I go back to the Computer Science Department laboratory in Glatfelter Hall. I made friends there; I cried there; I've spent nights working on assignments there. I've been through every emotion there, and I've been there with other computer science majors who were going through the same things," she said. "I've shared that space with friends and professors and learned so much from them. It's a special place for me."

Visit Gettysburg to learn more about how our academic programs enable you to explore your intellectual curiosity from day one.
By Michael Vyskocil
Photos by Abbey Frisco
Posted: 08/28/23