Welcome remarks to the Class of 2024 from Peace and Justice Studies Director and Africana Studies Professor Hakim Mohandas Amani Williams—part of the Welcome program for the Class of 2024.
Watch the video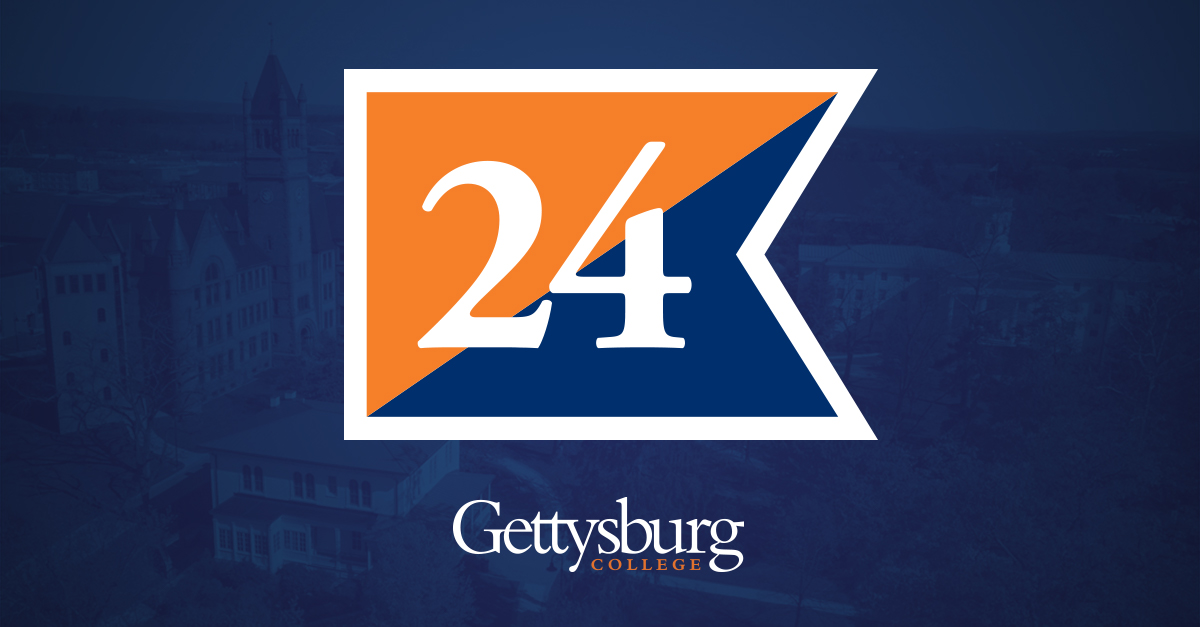 Read the transcript
Hello and Welcome to the Class of 2024! My name is Hakim Mohandas Amani Williams. I am Associate Professor of Africana Studies, Director of the College's Peace and Justice Studies Program, and an affiliate in Education, Globalization Studies, and Public Policy.
It goes without saying that you are starting your illustrious college career in the midst of a global pandemic. So I'm sure that is adding to what would have been already a set of anxieties and nervousness in starting college. I'm sure many folks will be throwing lots of advice at you in the next few weeks so I'll try to keep this short and sweet and not give you too much advice.
I want to start with a little story about my own journey. I grew up in a very socioeconomically depressed community called Laventille in the twin island republic of Trinidad and Tobago, two small islands off the coast of Venezuela. I grew up in a two room apartment with my ailing grandmother, my mother, who had me at the age of 17, and my little brother. All four of us for several years huddled on one bed. My grandmother took care of us with her measly pension. But we were so grateful for what she did for our family.
When I turned 18, I left and I came to the United States for college. I remember my mom and my family dropping me off at college and when they left I had this pit in my stomach, I was so incredibly nervous. You know, was I going to succeed, would I have done well in classes, would I make new friends. And overall things were fine.
I transferred eventually to a college in New York City. And I really loved it. It certainly was not without it's hurdles and problems. My mom couldn't afford my school text books, so much so that the college President offered to pay for my textbooks one semester. I'm still grateful for that. At one point, we were almost homeless in New York City I was going to school full time and working two part time jobs and helping to raise my two younger brothers. So there were lots of hurdles.
Why do I share that with you? I share that because I think I encounter lots of students who sometimes feel this chasm between themselves and their professors. They think to themselves, "oh my god, my professors, they have gone to school for a million years they have a thousand university degrees…" and the loans to show it. And they think that we're sort of unapproachable, sitting in the ivory tower. And so I always share my story because there are many other people in the academy, many of the professors like myself who share similar backgrounds to you. Who have had their fair share of hurdles and disappointments and ups and downs and failures. And they endured.
What helped me endure were three things. One, my love of learning. I dove in, I took classes that challenged me. I wasn't fearful of the tough professors because I knew that they would take me to the level that I wanted. And that's exactly what happened.
Which is linked to the second thing that got me through. I had this passion to serve, to help people, to make a difference. And I knew that if I wanted to make a difference, that I had to get the knowledge and the skills necessary to do as good a job as possible. So that's why I took those challenging professors and challenging classes because they really prepared me for the real world. Part of my passion today is being in the classroom. Part of my passion is doing research and interventions back in Laventille, in Trinidad. I love being in the classroom. When I work with students, my whole world is alit. It comes alive, being in the classroom. So I really can't wait to meet you all.
The third thing that got me through was family. Blood family as well as extended family. So that college President who paid for my books, I consider him part of my extended family. Those professors in undergrad who have remained life-long mentors they are part of my family.
And so I want to tell you that here at Gettysburg College, you have many people who are conspiring for your success. We are so excited to meet you. We are ready to invest in you because we are now going to be part of your family. And of course with any family, there will be arguments and tensions, right? But we will get over it. Because at the end of the day, what really matters is that many of us here, we have your back.
So we are going to invest in you, we are going to challenge you. And we ask that you invest in us as well and that you challenge us also. We are looking forward to meeting you, and to helping you become the wonderful leaders that you are destined to be.
Welcome to your Gettysburg College family. See you soon.