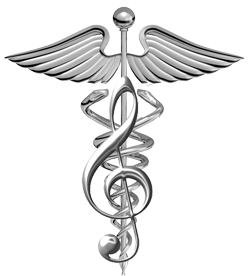 As musicians, our hearing is an important part of our success. Musicians are often subjected to higher-than-normal sound levels, and must take care to protect their auditory health.
The American Academy of Audiologists. Locate audiologists worldwide.
Learning About Hearing
Exposure Time Slide-Rule. Get an idea of how long you can listen to typical sound levels with this slide-rule from Etymotic.com.
Hearing Loss. Tips on preventing hearing loss from the Musicians Clinics of Canada.
Sound Advice. Many resources and strategies from Environmental Health Officers and the Health and Safety Executive in the United Kingdom.
Hearnet.com. Education and information from H.E.A.R., a non-profit information source for musicians and music lovers.
Dangerous Decibels. The Dangerous Decibels mission is to significantly reduce the prevalence of noise-induced hearing loss and tinnitus (ringing in the ear) through exhibits, education and research.
"Sound Level Measurements in Music Practice Rooms," by Phillips and Mace, Music Performance Research (2008).
Sound levels during ensemble rehearsals, by Kris Chesky, Ph.D.
"Prevalence of noise-induced hearing loss in student musicians," by Phillips, Henrich, & Mace (International Journal of Audiology 49, 2010).
Listen While You Work: Hearing Conservation for the Arts. Free 60-p. ebook, (Safety and Health in Arts Production and Entertainment, 2001).
Protecting Your Hearing
Etymotic. Musicians' earplugs and hearing protection. Includes less-expensive ready-fit earplugs as well as custom-molded and electronic options.
In-Ear Monitors. A selection of in-ear monitors from major vendors from Sweetwater.com.