A Gettysburg education empowers our students for a lifetime of purposeful success, connecting their intellectual power with the needs of the workforce—and the world. The work of our alumni further underscores the strength of a Gettysburg education. After graduation, they find personal and professional distinction in an array of industries.
We prepare students to be critical thinkers, engaged citizens, and lifelong learners who can generate positive change. The Gettysburg Approach is Gettysburg College's A Consequential Education in practice, an education that enriches the mind and strengthens the capacity to act. At Gettysburg, students develop and deepen the enduring skills most valued by employers and participate in high-impact learning experiences, such as the Guided Pathways, including the Career Development Pathway, designed to provide students with direct career-related experiences and guidance.
Supported by our rigorous liberal arts and sciences curriculum, as well as our pre-law and pre-health advising in collaboration with faculty, staff, and the Center for Career Engagement (CCE), our students graduate from Gettysburg prepared to thrive in competitive careers and distinguished graduate and professional school programs.
Explore the following stories of Gettysburg alums and their career paths:
<! -- Peter Christ '17 -->
Internships and more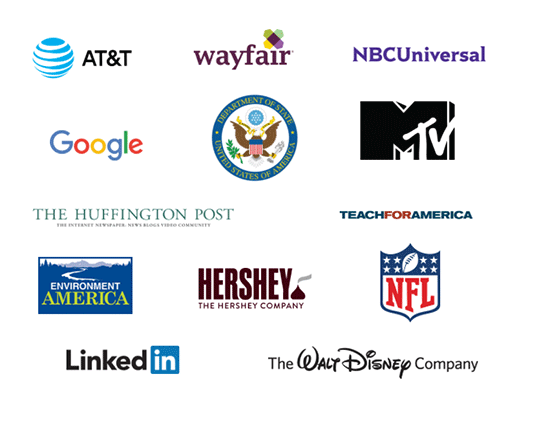 Center for Career Engagement
Gettysburg's hub for career development, the Center for Career Engagement, enables students to learn and gain insight into various professional fields. Through the Gettysburg College career center, students engage in internships, externships, job shadowing, career immersion trips, and networking events to set the groundwork for meaningful careers.
Handshake
Handshake is available to students and alumni. On the platform, users can review thousands of job openings across the country, connect directly with recruiters, and learn about virtual and in-person events to deepen their connections with companies and organizations.
Sign into the Gettysburg Handshake system.
Gettysburg College is ranked No. 19 among liberal arts institutions by Payscale's College Salary Report for early and mid-career salaries of alumni.
The Gettysburg Network
At Gettysburg College, the community you join extends beyond the borders of campus and the peers in your class year. Our alumni network is more than 32,000 strong, with graduates working in almost every industry across six continents. Through mentorships fostered by the Gettysburg Network, all Gettysburgians have access to exceptional experiences that will allow them to connect their passions to professional goals, empower them to pursue their aspirations, and instill in them the lifelong quest for knowledge.
Find out more about the Gettysburg Network.
Three-quarters (3/4) of recent grads use the Gettysburg Network to find their first job.
Leadership and service
Gettysburg students are actively involved in their communities, making meaningful contributions and enacting change. Through these collaborative experiences, making connections with fellow students, faculty, and members of their communities, students develop a solid foundation for growing their network as they launch their careers.
Learn how our students make an impact.
Student resources and connectGettysburg
The Center for Career Engagement offers current Gettysburg students important resources for career exploration, career development, and networking opportunities.
Gettysburg alumni also receive career resources, including career coaching, counseling for graduate school inquiries, and lifelong career assistance.
An additional resource, connectGettysburg, the College's official online networking and mentoring platform with more than 3,500-plus users, offers a foundation of professional connections for students.
Gettysburg College is ranked No. 50 among liberal arts colleges based on 10-year ROI according to a study conducted by The Georgetown University Center on Education & the Workforce.
Cultivate success through Gettysburg
From the Center for Career Engagement's career preparation coaching and resources to connecting with alums across the nation through the Gettysburg Network, we give you the support to create your desired experience during your time on campus. With access to a vibrant, inclusive community in Gettysburg, Pennsylvania, and beyond, our students reach new heights wherever their ambitions lead them.
Contact the Center for Career Engagement
Serving as a hub for career planning and helping students build valuable connections, the Center for Career Engagement (CCE) was used by 72% of 2021 graduates during their time at Gettysburg.
The Center for Career Engagement empowers students with skills, supports students with strategies to build a powerful network of professional contacts and mentors, and facilitates programs focused on career exploration and experiential opportunities. Learn more by contacting the Center for Career Engagement below:
Email: career@gettysburg.edu
Phone: 717-337-6616