Nothing sets academic learning on the path to definitive action like hands-on experience. From our high-impact programs to our semester-long study abroad experiences, you'll have plenty of opportunities to challenge yourself, learn new ways of thinking, and unleash your potential.
Get Involved
Students will find plenty of opportunities to enrich their college experience. With more than 120 clubs and organizations, 24 NCAA Division III athletic teams, and over 800 events held on campus each year, there is always something to do at Gettysburg College. Our high-impact programs also give students unparalleled opportunities to turn their classroom learning into purposeful action that leads to a lifetime of success.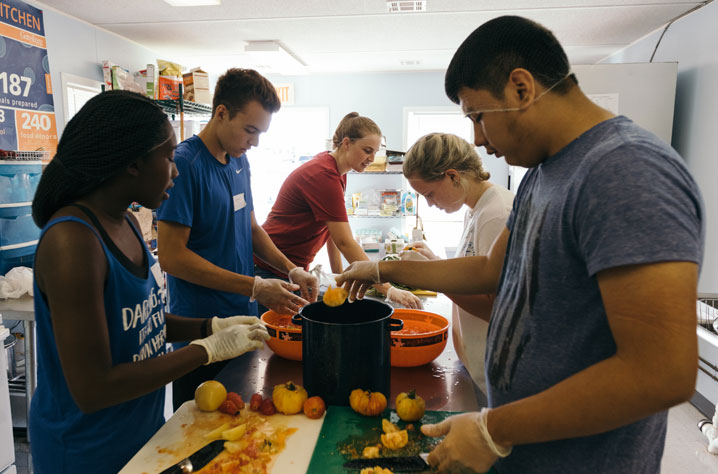 Engages students, community members, faculty, and staff to facilitate partnerships, education, critical thinking, and informed action, while also fostering social justice by promoting personal, institutional, and community change.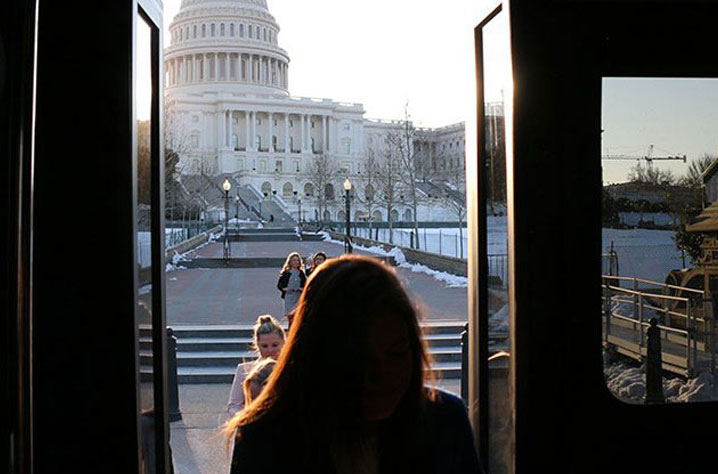 Offers connections to Washington, D.C., to engage in nonpartisan discourse and critical analysis of important issues.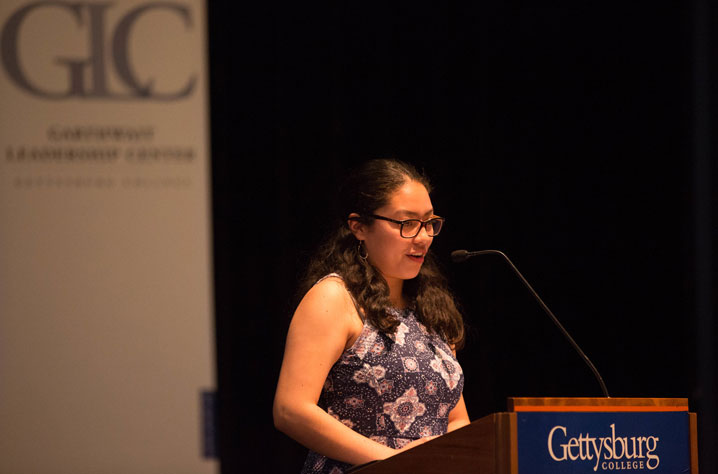 Trains leaders through intellectual and experiential opportunities, which allow students to identify and reflect on passions and learn how to apply leadership skills ethically to make a positive impact.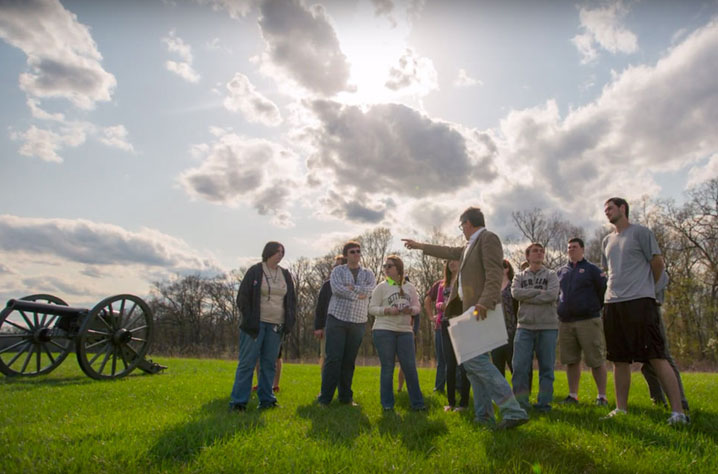 Engages with students and scholars through an interdisciplinary approach dedicated to public interpretation, historic preservation, public policy, teaching, and academic research.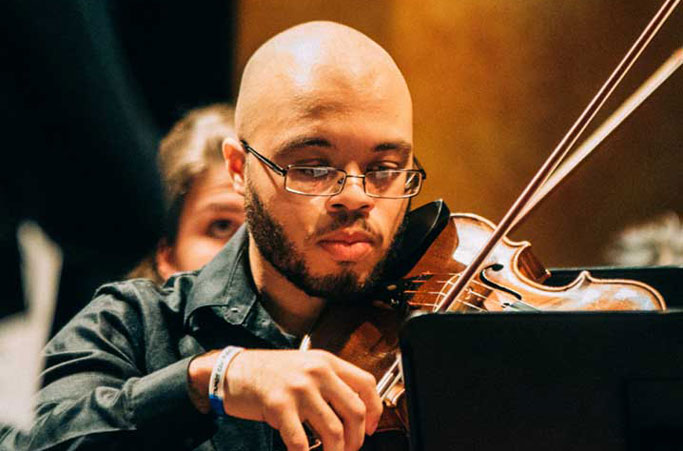 Provides access to an exceptional faculty of artists and scholars, a campus culture rich in performance, and opportunities that range from residencies with internationally-renowned guest artists and lecturers to studying abroad.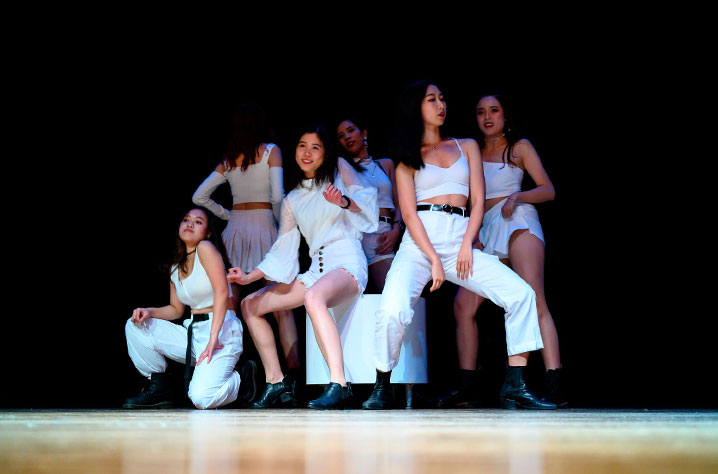 Clubs and organizations run the gamut, from student government and campus publications to sports, the arts, community service, and outdoor adventure.
Opportunities on campus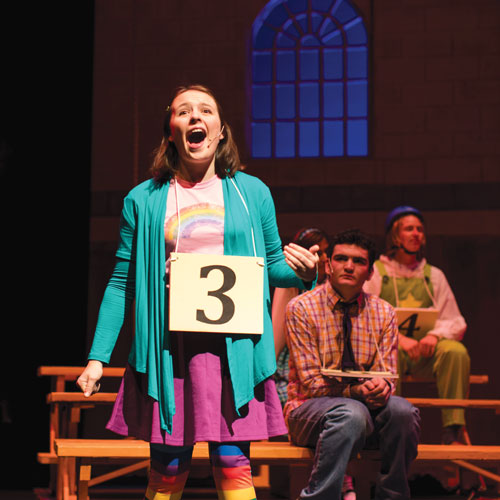 It was the ability to explore new opportunities that attracted Phoebe Doscher to Gettysburg College and set her on a path to lifelong discovery. She writes for The Gettysburgian, participates in school musicals and College choirs, and cofounded a new club.
Doscher isn't alone in her active involvement in campus life. At Gettysburg College, students have countless opportunities to get involved, explore new possibilities, and strengthen their academics through experiential learning. Through studying abroad, joining a club, or taking advantage of our distinctive programs, students can apply what they are learning in the classroom to real-life situations, and discover new ways to unleash their potential.
Live where you'll learn
When you come to Gettysburg College, you aren't just getting a college education, you are joining a community—of students and faculty alike—who are committed to creating and experiencing a transformative liberal arts and sciences experience. You'll have a foundation to explore the world. How you build on that foundation is up to you.
Study abroad
Through our Center for Global Education, your classroom extends well beyond campus through nearly 100 affiliated study abroad programs on six different continents. In fact, about 60 percent of our students spend at least one semester abroad. The possibilities are endless.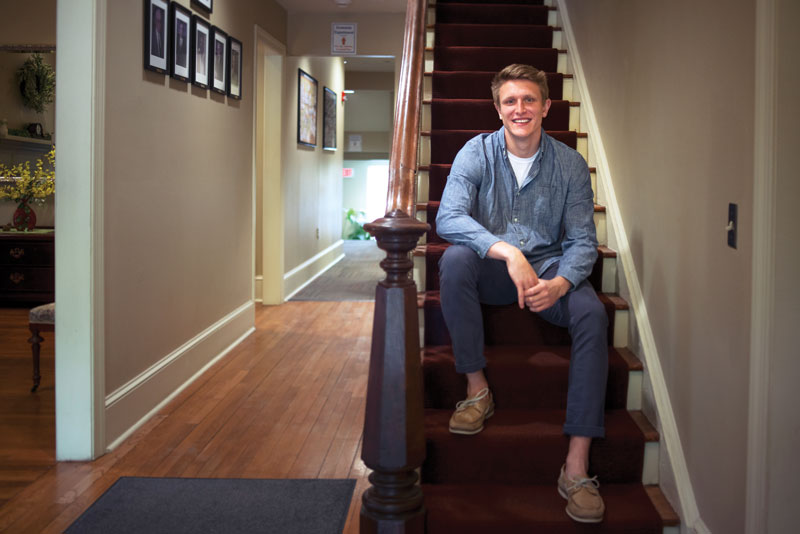 A mathematical economics major, Tyler Mann studied in Shanghai through Gettysburg's partnership with CET Shanghai. Upon graduation, he will take the knowledge he learned abroad to The TJX Companies in Framingham, Massachusetts, as a financial analyst. Read more about Mann's experience.
Join something bigger than yourself
Our traditions bring Gettysburgians across all class years together, creating a community of current students and 32,000 alumni—both on campus and around the world—who are just as committed to preparing future leaders as we are.
Learn more about the unique moments that enrich our campus experiences, from the traditions that will welcome you to our community to the ones that will have you returning to Gettysburg years after you've graduated.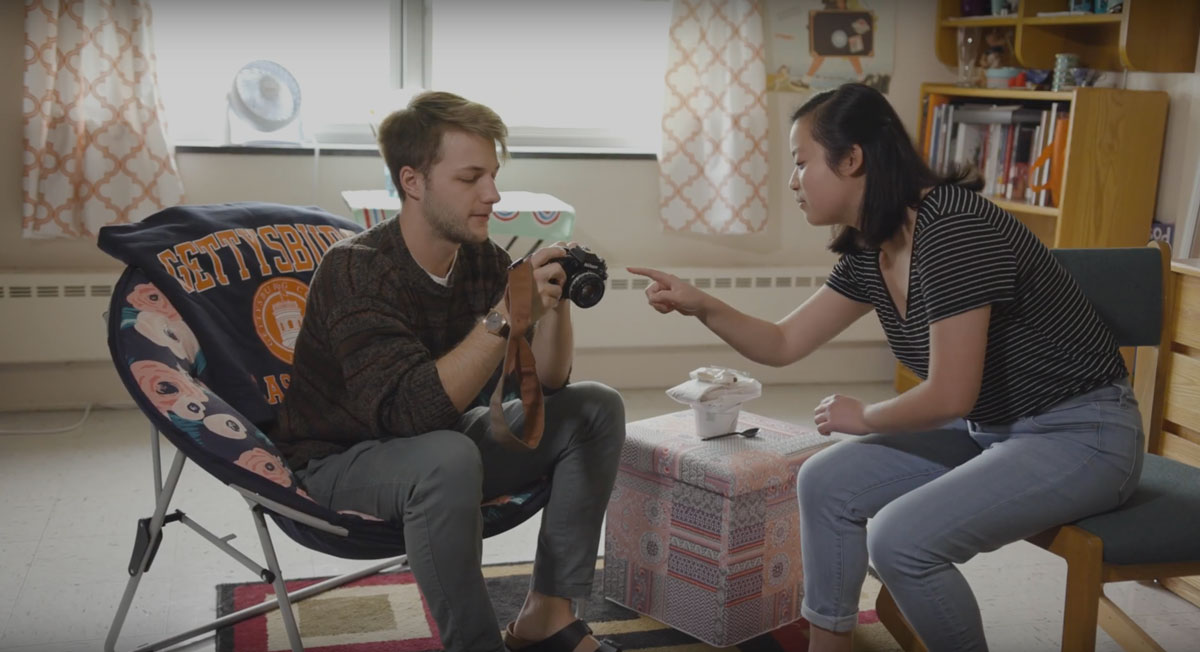 Join our community
Secure your spot in the Class of 2027. We're looking forward to welcoming you to campus. If you have any questions, please get in touch!