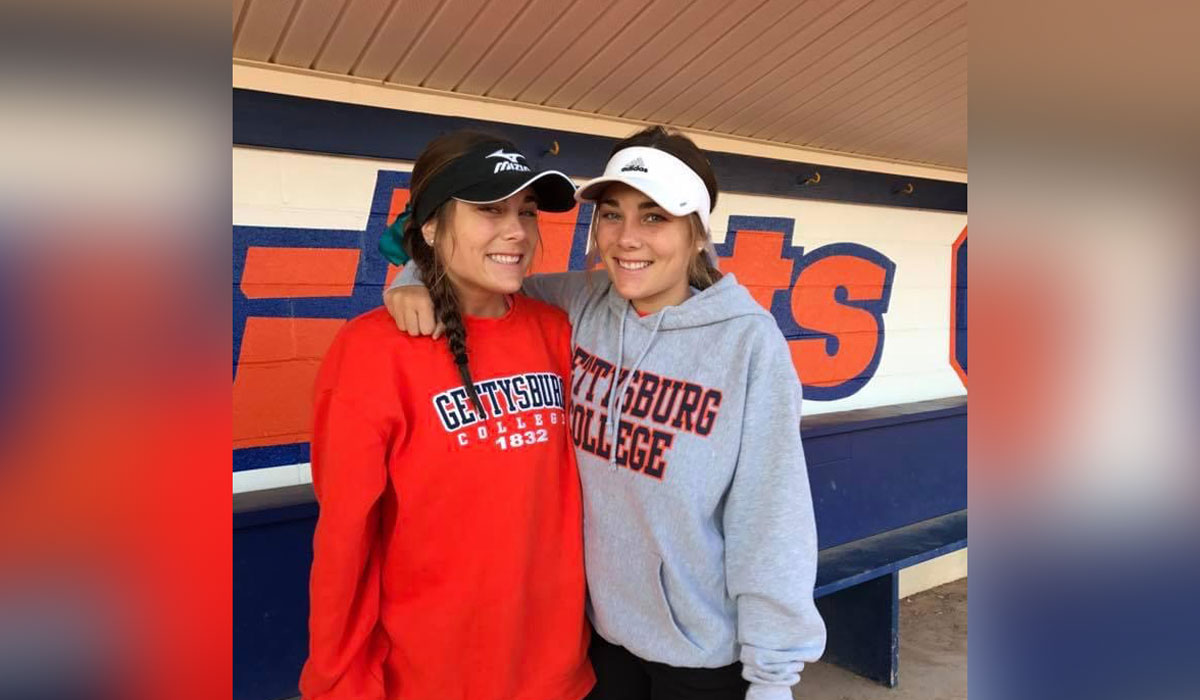 When twin sisters Madison '21 and Taylor Cannatelli '21 were touring colleges, their checklist was pretty simple. They wanted to attend a college with:
Academic rigor, where they would be challenged and still able to take courses in a variety of areas to explore their interests.
A close-knit community, where they could make friends, have strong relationships with their professors, and not feel lost in the hustle and bustle of a larger campus.
A welcoming feel, where they would feel at home for the next four years.
Focusing their search on the East Coast, the Arizona-natives hoped to attend college together to help their transition so far from home. However, they knew it would be a challenge to find a school that checked the items on their list for not one but both of them, and were prepared to go to school separately if they needed to.
After touring countless colleges, Gettysburg College was the only standout for them both. Almost four years later, they know they've made the right choice.
Early Decision was an easy decision
The attributes they were looking for have come to define their Gettysburg experience, serving as the foundation for a transformative educational experience that helped them strive towards unexpected—yet rewarding—outcomes.
Take, for example, the close knit community they were looking for. They knew they found it on their first visit to campus. They were being recruited to play for the softball team and were given a tour of campus by softball player Sophie Blasius '19.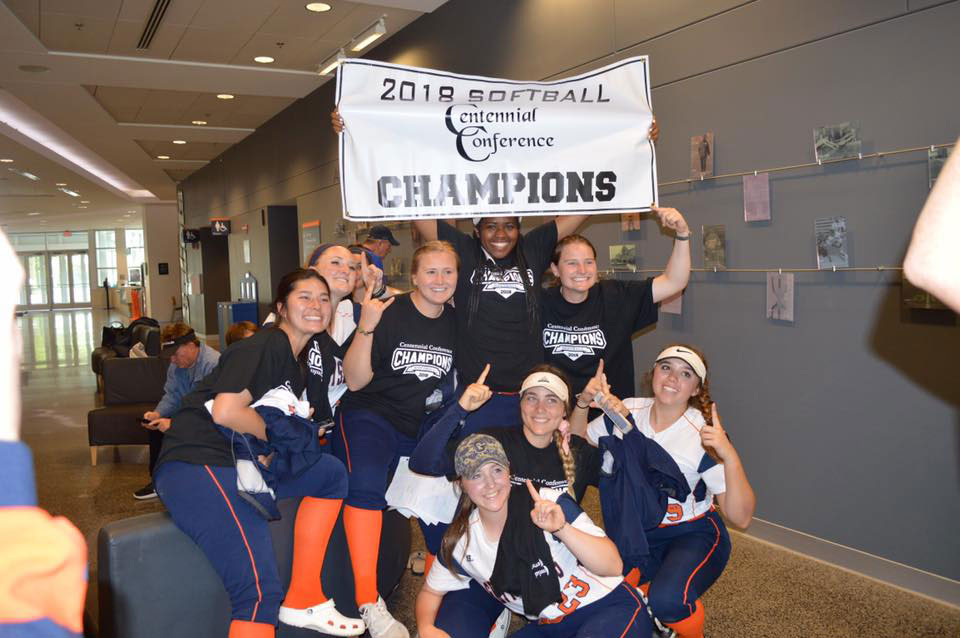 "We were immersed in campus on that tour," Taylor recalled. "It really was a day in the life, and we hadn't been on a tour like it anywhere else. We went to classes with Sophie, we ate lunch with her at Servo."
Madison added, "She introduced us to her professors and her friends outside of softball. Everyone we met was so excited to be here. It made us want to be here, too."
They applied early decision, hoping it would give them their greatest chance to attend their dream school together.
"There was no question this was where we wanted to be," Taylor said. Receiving their acceptance letters in the mail a few short weeks later reaffirmed it.
"I definitely cried," Madison recalled. "It was the best decision I've ever made."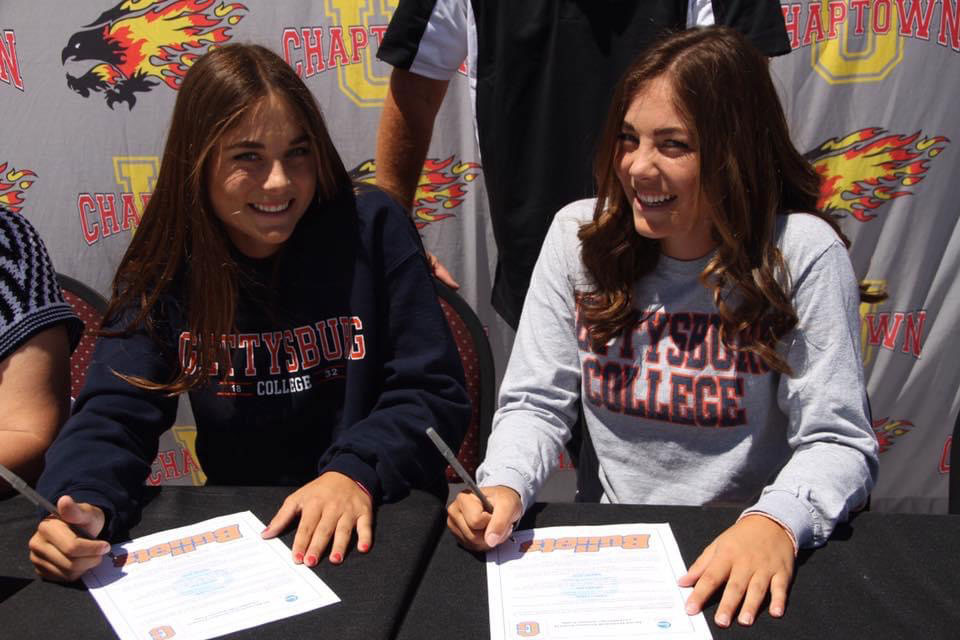 Mentorship that makes a difference
Joining a close-knit community made transitioning to a college on the other side of the country a bit easier for both students. It also helped them build relationships with their professors, from their First Year Seminars—The White House and How it Works with Political Science Prof. Shirley Anne Warshaw for Taylor, and Cultural Perspectives on the Body with History Prof. Barbara Sommers for Madison—to electives in areas they were curious about.
They saw those relationships shape their academic path in ways they never would have anticipated, too.
For Taylor, a conversation with Philosophy Prof. Vernon Cisney changed her academic trajectory. She came to Gettysburg with an interest in political science and law, but was surprised by how much she enjoyed philosophy and sociology classes she took as electives.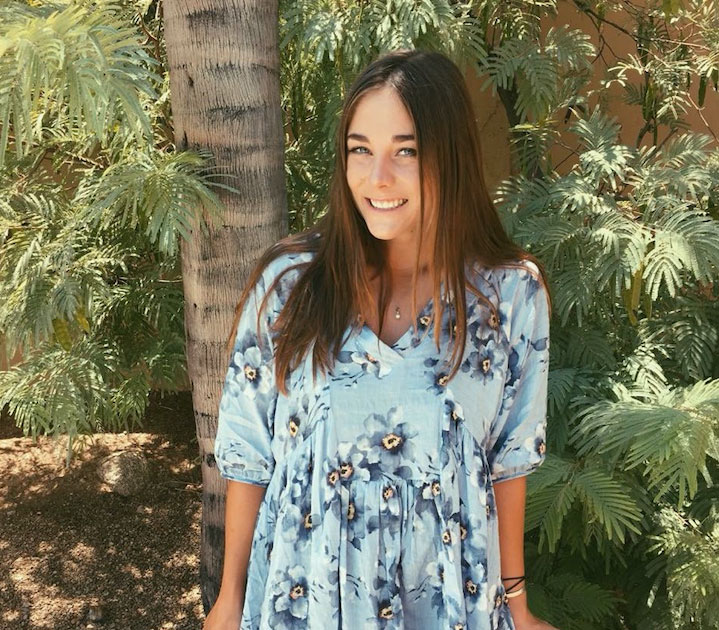 "Towards the end of my sophomore year, Prof. Cisney asked me why I hadn't declared a major yet," Taylor explained. "The truth was, I was unsure about declaring a major because I felt torn in three different directions."
Cisney had just become the chair of the Interdisciplinary Studies Department, and told her she didn't need to decide on one major because she could create her own. The outcome: an individualized major called Human Behavior and The Law, focusing on how social and political institutions impact human behavior.
"It was perfect for me because it was exactly what I wanted to do," Taylor said, recalling how Cisney walked her through the process of choosing her classes and identifying her area of focus. "With everything going on in the world, I wanted to examine it through so many critical and informed lenses. By going to Gettysburg College, I could."
Like Taylor, Madison found herself encouraged to pursue challenging academic paths by her professors.
"I didn't know at all what I wanted to do or what I wanted to be when I came to Gettysburg, that's why liberal arts was something my mom was heavily recommending. It allows you to take courses in so many subjects," Madison said.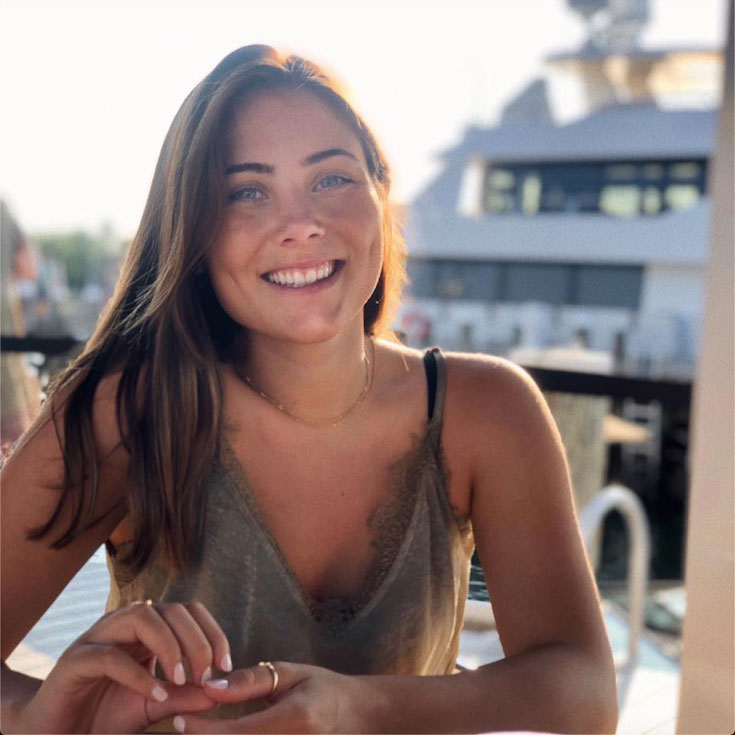 She originally considered majoring in math, as it was a subject she excelled at in high school, but found her interest going back to the biology class she sat in on during her tour as a prospective student, and the various scientific lenses she was able to engage with in her First Year Seminar.
"I was surprised by how much I enjoyed biology and chemistry classes, but I didn't want to give up on math. When I talked to Chemistry Prof. Shelli Fry about the pressure of declaring, she encouraged me to declare for chemistry with her as my advisor."
That's exactly what Madison did, and she hasn't regretted the decision since.
"If I went to a bigger school, this never would have happened," Madison stated. "In choosing a small liberal arts college, I got to try classes well outside of what I was comfortable studying in high school, and I loved it."
An active and engaged community
Outside the classroom, Madison and Taylor both joined the Greek social organization Gamma Phi Beta, where they have held various leadership and philanthropic positions, and played on the softball team until the end of their sophomore season. Madison has also served as a member of the Panhellenic Judicial Board and is in the Pre-Health Professions club. Taylor joined the Order of Omega leadership honor society, served on a committee dedicated to advancing diversity and inclusion within Greek organizations, and is a member of the Pre-Law Club.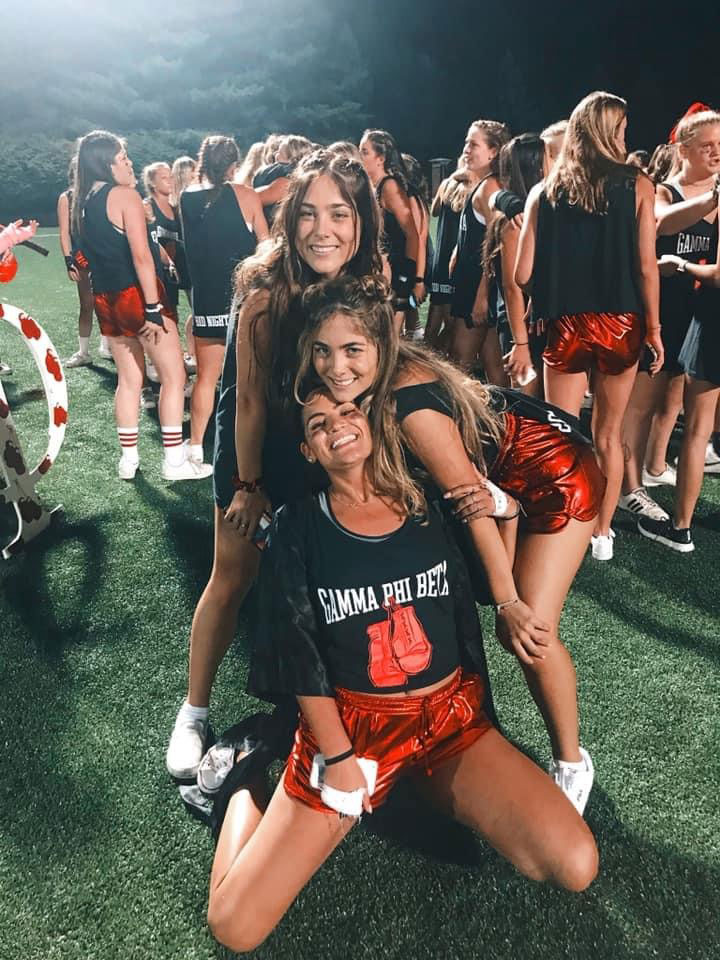 "Gettysburg has a way of sneaking up on you," Taylor said. "You don't realize it at first, but the more you get involved and the more you try new opportunities, the more you become proud of this place and proud to say you go here."
Madison agreed. "I remember thinking there was no way these people are so involved, but at Gettysburg College, we are. We really get every opportunity to grow into someone who is confident and prepared to enter the real world."
As they consider their post-graduation plans, Madison and Taylor—like many members of the Gettysburg Network—are interested in the goal of lifelong learning and find themselves drawn towards an advanced degree. Madison plans to take a gap year so she can work as a lab technician before pursuing a degree in sustainable pharmaceuticals. Taylor plans to attend law school.
Their advice to current and prospective students? Get involved. Take advantage of every opportunity—of which Gettysburg provides many—and don't be afraid of where it may take you. The unexpected can bring the most rewarding results.
Learn more about applying Early Decision to Gettysburg College.
By Kasey Varner '14
Photos courtesy of Madison '21 and Taylor Cannatelli '21
Posted: 10/15/20