The Student Accounts Office provides information and counseling to assist students and families to meet their financial obligations to the College. In addition to the billing of tuition, room and meals, many other areas on campus provide services to students that have a fee associated with them. Charges for these services are compiled on the monthly Student Account Billing Statement. Payment is expected by the due date indicated on the statement.
Undergraduate Billing Information
Tuition and Fees Student Accounts Representatives
Statements and due dates
Billing statement availability and due dates are as follows:
| Billing Statement | Generally Available | Due Date |
| --- | --- | --- |
| Fall Semester | Mid-June | August—First Business Day |
| Spring Semester | Beginning of December | January—First Business Day |
| Monthly Statements | By 5th Business day monthly | Due date on Statement |
MA in American History Billing & Payment Information
The student account will reflect tuition charges within 24 hours of enrolling in a course. Within 24 hours of registering for a course, students may log into Campus Experience to see the course fee on their account and make payment. Billing statements are generated each Friday during the registration period and notification of your billing statement is sent to your gettysburg.edu email address. Payment is due one week before the first day of classes each term.
Any student who has enrolled but not paid by the tuition due date will be unenrolled from their course/courses. Students will be notified of unenrollment by the Registrar's office. Students will have an opportunity to reenroll and must remit payment within 24 hours of reenrollment. New charges will appear on the student account within the 24-hour period.
Any student whose initial enrollment falls within the drop/add period must pay within 24 hours of enrollment or they will be unenrolled by the end of the drop/add period for that term.
Popular starting points
Contact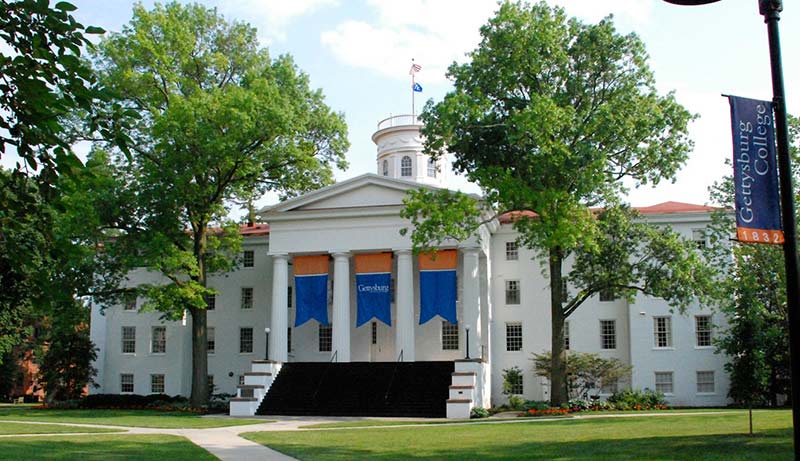 Address
Email
Phone