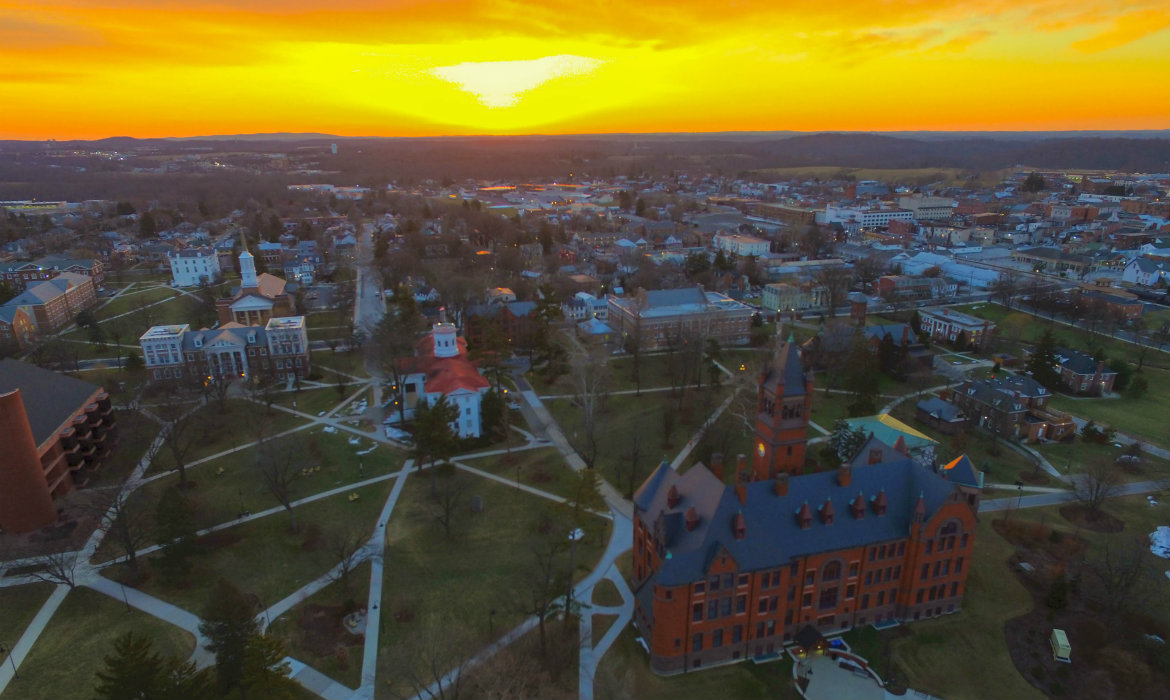 24 things to do before you graduate—according to the Class of 2017
Four years.
Eight semesters.
1,460 days.
Countless opportunities to take advantage of high-impact learning experiences, challenge your worldview, uncover your passions, and find a path to your future.
For the Class of 2017, they know how quickly the time flies first-hand. As they prepare for their Commencement ceremony, find out what activities made the Class of 2017's "must do" list, and what experiences and accomplishments they would encourage other students to pursue, too.
Don't be afraid to meet with your profs outside of their offices or classrooms. Some of the best conversations happen over a meal!
Take a picture with JMR—or better yet, get on a first-name basis with her.
Meet one-on-one with President Riggs, Provost Zappe, Dr. Arnold, Dean Ramsey…
"I came to Gettysburg for the people. Not for the facilities or the opportunities or the location, but for the people. Every college has a new building and an interesting program, but the individuals that compose the student body, and particularly the staff, faculty and administration, are unique to us. They are what makes Gettysburg exist year after year and they are the people I will miss the most." – Gregory Dachille '17
Attend every Campus Activities Board-sponsored event, movie night, and Late Night Programming, and Coffeehouse event that you can!

Sing karaoke at Midnight Madness.
Try your hand at carving a turkey during Servo Thanksgiving

Go to Snowball every year. Arrive early enough to get the free glassware, and keep it as a collection—the memories and physical mementos are priceless!
Take advantage of the town. Tour the battlefields and the Eisenhower Farm. Go on a ghost tour, check out some of the more kitschy museums in town, rent one of the GettyPeds, or try your hand at the Escape Room with a few friends!

See a show at the Majestic.
Perform in a show at the Majestic.
Sign up for a GRAB trip and be ready for backcountry brownie scramble to change your life!

Say goodbye to your "comfort zone."
"My favorite experiences are all of the experiential educational opportunities I have been able to participate in. Through GRAB, CPS, SSE, and EI, I have gone to Ireland, Scotland, France, Mexico, Texas, and Alabama, met with refugees, presented original mixed methods research at a graduate and professional conference, toured the UN, conducted research for the United States Department of State, work with Susan Eisenhower, and solve a seventy-two year old mystery, just to name a few." – Gregory Dachille '17
Take advantage of every opportunity you have to study abroad—whether for a short-term research project or a full semester!
Go on an Immersion trip.
"I went on the Education and Health Care in Haiti Immersion trip and I would definitely recommend other students participate in one, too. It gives you a chance to truly see the world through different eyes. Taking the time to critically look at experiences outside of campus is so important. It has permanently shifted the way I see the world." – Charlotte Triebl '17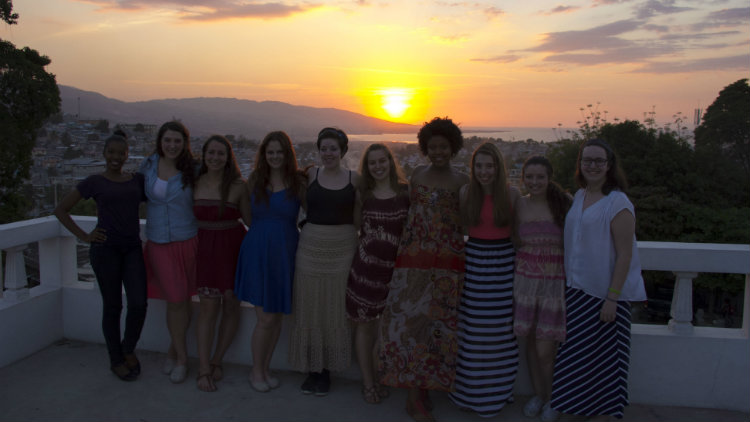 Conduct original research outside of the classroom.
"I am forever grateful for the many research opportunities offered at Gettysburg, through which I have focused my passions and grown as a member of the scientific community." – Natalie Pitman '17
Present said research—whether to the faculty in your academic department, at an on-campus symposium or as part of a national conference.
"Gettysburg College has so many research opportunities for students. Whether it be presenting at Celebration or working with professors as research assistants, there are plenty of opportunities to set yourself apart. Personally, I've been a Mellon Scholar, conducted original research for my honors thesis, and had the opportunity to present my research at the Carroll Round XVI Undergraduate International Economics Conference at Georgetown University in Washington, D.C. There, I met other undergraduate economics students from around the world." – Thomas Segerstrom '17
Attend every capstone presentation you can—and steal free food while you're there!
Become an official "snapper" for the College's snapchat account—@gettysburgsnaps.
Make it on the College's Instagram "Photo of the Day."
Make it on the College's website, too!
Reach out to an alum for career advice.
Complete an externship, internship, or career exploration experience.
Connect your passions to your professional goals.
"Thanks to a generous grant from the Office of the Provost and the Department of Anthropology, I was able to return to Durban, South Africa during summer 2016 to conduct ethnographic fieldwork for an honors thesis. I learned that undergraduate opportunities for original research can play a huge role in developing academic and professional skills! I hope to use this research to apply for graduate school and continue similar research in the future. In the meantime, I will be teaching English in Jiangsu Province China and applying for volunteer position in the Peace Corps in sub-Saharan Africa." – Anthony Wagner '17
Graduate!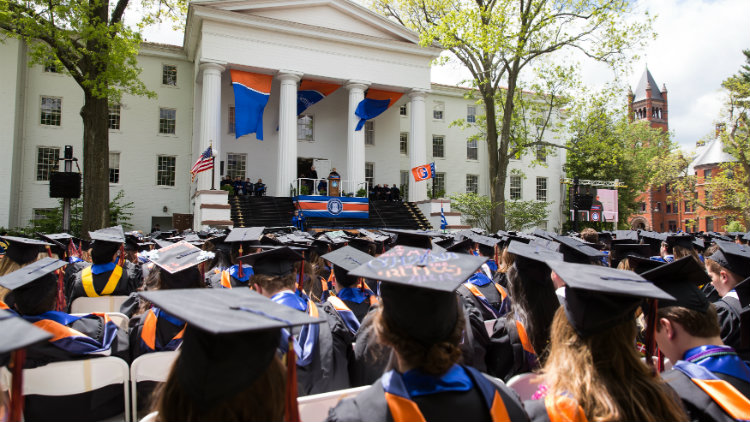 Founded in 1832, Gettysburg College is a highly selective four-year residential college of liberal arts and sciences with a strong academic tradition. Alumni include Rhodes Scholars, a Nobel laureate, and other distinguished scholars. The college enrolls 2,600 undergraduate students and is located on a 200-acre campus adjacent to the Gettysburg National Military Park in Pennsylvania.
Contact: Kasey Varner '14, assistant director of communications, 717.337.6806
Posted: Wed, 17 May 2017

Next on your reading list
In his words: Ben Pontz '20 and the "essence of experiential learning"
---
The antidote for ignorance: A liberal arts education?
---
Econ majors to learn from Chris Matthaei '01 gift, innovative software
---
Share this story: